11 French Reading Practice Tools for Busy Teachers
06/06/22
Reading French is a proven way to acquire new vocabulary, internalise grammar and sentence patterns, and improve comprehension skills. Ideally, French reading practice should become a part of a language learner's routine that is non-negotiable – and better yet, actually enjoyable. As a teacher, naturally you want to offer your students French reading materials that are a refreshing alternative to dull and often outdated textbooks, thus incentivising students to make reading a daily habit that they won't want to miss.
What to look for in French reading practice tools
The materials that your students use for reading practice should be:
Accessible:

That means user-friendly, affordably priced (if there is a cost), and at a suitable language level for the student, i.e. challenging enough to promote learning, but not so challenging that the student experiences frustration and discouragement. Some students may appreciate being able to read in French with an English translation, where this is available.

Authentic:

Reading practice in French should expose students to language that is representative of how native speakers communicate, as opposed to the contrived and often outmoded texts found in typical student books.

Engaging:

Ideally reading in French should be pleasurable, and if it can't be pleasurable, then it should at least be informative and meaningful, rather than a chore. There are inherent barriers to reading in a second language, so the more interesting the reading material is, the more the reader will be motivated to push through any initial resistance.
With those points in mind, here are 11 useful tools that are recommended to use with your students as part of their French reading journey.
Recommended tools for French reading practice
Newsdle's website and app provide engaging news-based content tailored for French learners at every level. Users benefit from current, continually-updated French articles to read that encompass a wide range of topics and interests. The site offers individual subscriptions as well as classroom subscriptions; the latter option provides teachers with additional functionality, such as the ability to monitor student data and assign homework tasks. New articles are added daily, and they include audio recorded by native French speakers, as well as comprehension exercises and contextualised grammar lessons for an all-in-one learning package. Newsdle is not free, but it is feature-rich, up-to-date, and caters to learners of all levels; in other words, a compelling option for students who want to learn to read French online.
Frantastique
Frantastique provides a personalised French lesson via email five days a week. Each lesson takes around 10-20 minutes to complete, either on their site or in the Frantastique app. The content is unique and whimsical, featuring characters such as Victor Hugo and his extraterrestrial friends – though the style may not appeal to everyone. Lessons are comprised of a story (in the form of comic strips, fictional news bulletins, audio, etc.) followed by comprehension and grammar activities. Users receive automated corrections including vocabulary and grammar explanations, and the system keeps track of users' mistakes, prompting them to review content at optimal intervals. Frantastique is akin to an interactive textbook for upper-beginner to pre-advanced-level French learners, which provides diverse and entertaining material for reading practice in French.
Le Monde Mémorable
From the same team behind Frantastique, Le Monde Mémorable is aimed at French speakers who want to expand their general knowledge via daily bite-size lessons, with a focus on history, society and culture. Every lesson includes the opportunity to review previously learned material, followed by a new topic and comprehension questions. Designed with native speakers in mind, Mémorable would be most appropriate for advanced students of French with an appetite for sophisticated language and niche subject matter. Again it's a paid subscription, offering the additional benefit of access to French articles to read via Le Monde website.
Français Authentique
For reading practice in French, Français Authentique has plenty to offer. This popular YouTube channel has expanded into an app, podcast and blog, featuring written content in addition to audio and video. Frequent topics include idiomatic French expressions, explanations of grammar, and creator Johan's insights into personal development and self-improvement. Users can find a wealth of free content for French reading practice, which is digestible enough for intermediate learners, while also offering advanced students an opportunity to enrich their vocabulary and self-expression with everyday idiomatic French.
LingQ
Founded by Canadian polyglot duo Mark and Steve Kaufmann, LingQ is a content- and feature-rich platform and app for learning a wide range of languages, French included. It offers a wealth of content tailored for different levels, including French short stories designed to instill grammar and sentence patterns. Additionally, there is an import feature which can turn the user's chosen content into an interactive lesson. There is also an inbuilt Spaced Repetition System for drilling vocabulary. To access the full set of features, a paid subscription is required.
Beelinguapp
For those looking to learn to read French online, this app provides free and premium content for different levels. Users are able to select their level, choose their topics of interest, and read French texts with an English translation side-by-side. Native speaker audio is available along with a "karaoke feature" so that the reader can follow the text easily. Paying for a premium account removes ads and unlocks additional features and stories. Beelinguapp is a valuable source of French reading for beginners, as well as intermediate and advanced learners.
Wikipédia
The infamous "free encyclopaedia" website or app serves as a vast source of authentic French reading material on any topic. Instead of habitually searching for information in one's native language, why not combine two learning opportunities into one, and practise reading in French while researching topics of interest? As a multilingual platform, any Wikipedia page in French can be easily cross-referenced with the corresponding English page.
E-books
When it comes to reading in French, print books and e-books are both valid options, but reading e-books on an e-reader or tablet offers a distinct advantage: tap on any word on the page and retrieve an instant definition or translation, allowing for a far smoother and more seamless reading experience than using an external dictionary to look up words. Entry-level books for easy French reading could include graded readers or parallel texts, the timeless classic Le Petit Prince by Saint-Exupéry, or Sempé and Goscinny's children's book series, Le Petit Nicolas. For more advanced readers, the works of Albert Camus, Jules Verne and Voltaire are considered accessible and culturally significant.
Lingua.com
For those who want to learn to read French, Lingua's content is worth a look. For beginner to lower-intermediate learners, plenty of free reading material is offered, including short texts and dialogues complete with comprehension quizzes. The content is of everyday relevance, focusing on daily life, French culture, family, and travel. Advanced French readers may find Lingua's texts to be lacking in variety and depth, and the majority of B2 texts are premium-only, but there is a substantial amount of easy French reading material for beginners and intermediate learners.
RFI Savoirs
RFI Savoirs claims to provide "the keys to understanding the world in French", and with its Journal en français facile, it aims to do just that. Monday to Friday, an audio summary of the latest world news is provided, with accompanying transcripts for those looking for French reading practice. The language is clear and accessible, as it should be for a site branded "easy French". Additional features and personalised learning are limited, but the free, up-to-date content is suitable for autonomous learners who want to read in French while listening to native speaker audio.
Google News
Google News, or Google Actualités, is a daily source of French articles to read that can be customised to the user's preferences, such as filtering by region or topic. For advanced French learners who ordinarily read the news in their native language, switching their daily news consumption to reading in French makes sense. As with any Google search, the quality and accuracy of content is not guaranteed, and nor is there any specific tailoring towards French learners of different levels; therefore Google News, and francophone news sites in general, are less optimal for French reading practice than learner-friendly platforms like Newsdle or Beelinguapp.
General tips for reading French
Use a monolingual dictionary:

As much as possible, encourage students to get accustomed to thinking and learning exclusively in French, instead of habitually translating unknown words into their native language.

Listen and read at the same time:

If students have access to an audio version of the text, read by a native speaker, they can benefit from hearing the natural cadence and intonation of spoken French, which may also facilitate their comprehension of the material while training their ear to native pronunciation.

Test comprehension:

Extension activities such as quizzes can test the student's comprehension of a text, without feeling like too much extra effort on the student's part. If built-in comprehension exercises are not readily available, then writing a summary – ideally in French – is an effective way to test one's own understanding of the material.

Actively build vocabulary:

While passive exposure to the target language has merits, active learning empowers the learner and ensures that new material sticks around in the long-term memory. During each French reading practice session, identify up to 10 new words or phrases encountered in the text. An old-school method of vocabulary building would be to write down each word or phrase along with a definition and/or translation, and an example of the word or phrase used in a sentence. A more modern, tech-savvy approach would be to add the word or phrase to one's preferred flashcard or SRS app so that the new vocabulary can be reviewed at regular intervals.

Change language settings:

We all use devices daily anyway, so we may as well turn them to our advantage for learning to read in French. Switching the default language of a smartphone or laptop is an easy and painless way to increase one's passive exposure to the target language. With a simple change, one's inbox is transformed into a

boîte de réception

; instead of browser tabs, we're now using

onglets

.

Embrace challenge and uncertainty:

Let's face it, reading in French is a skill that takes time to develop; at first it may feel arduous, even disheartening, but persistence ultimately pays off. Readers should manage their expectations, look for context clues around unfamiliar vocabulary, and get comfortable with a degree of ambiguity. If the reading material is appropriate for the learner's level, then there will be plenty of familiar words and some that are new, but the overall intelligibility of the text should be high.
In summary
This article presented a range of online tools that students of French can use to gain exposure to the written language and, given sufficient time and dedication, learn to read French with greater ease and enjoyment. Some of the tools cater to learners of all levels, whereas others are more suited to beginners, intermediate or advanced students. Different tools may also prove more or less useful depending on the individual learner's level of motivation and autonomy. Whichever tools or strategies a student opts for, they should strive to make reading French a regular habit, and relish the feeling of accomplishment that comes from making progress in a foreign language.
Author: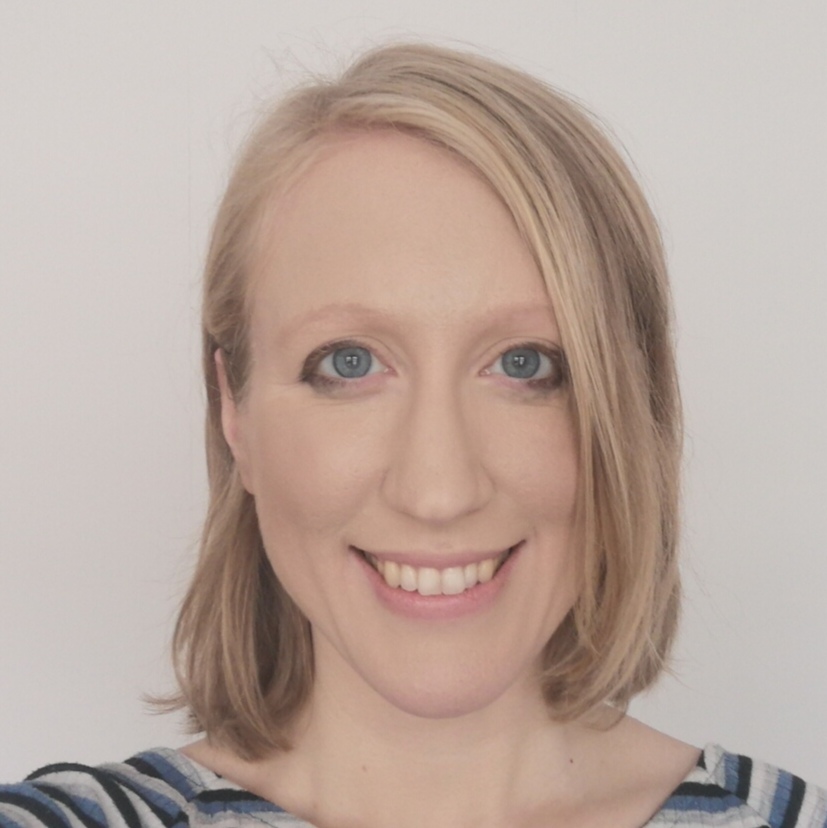 Daisy Ward is an experienced online English teacher, writer and content creator with a passion for foreign languages and cultures. Her expertise in effective language-learning strategies is derived from many years in language classrooms, both as a teacher and as a student. Fluent in French and competent in Mandarin Chinese, she attributes much of her success in learning languages to the use of apps and other online tools.