45 Best Songs to Learn Spanish
05/12/22
I frequently say that having fun while learning Spanish is key to success.
Listening to Spanish music to learn the language improves your pronunciation and comprehension. You can also expand your vocabulary and discover informal idioms that will come in handy during your next trip to Spain or Latin America.
Here is a list of 45 best songs to learn Spanish, a collection of world-wide famous hits divided into levels.
Listen to them, understand their meaning, look for the lyrics and above all... have fun singing them!
Beginner: Easy Spanish Songs for A1 Level
El Talisman - Rosana Arbelo
Presente indicativo
This is an old but gold song that most (if not all) Spanish learners know. With easy to follow and repetitive lyrics, this track is one of the best Spanish songs to learn Spanish on your journey.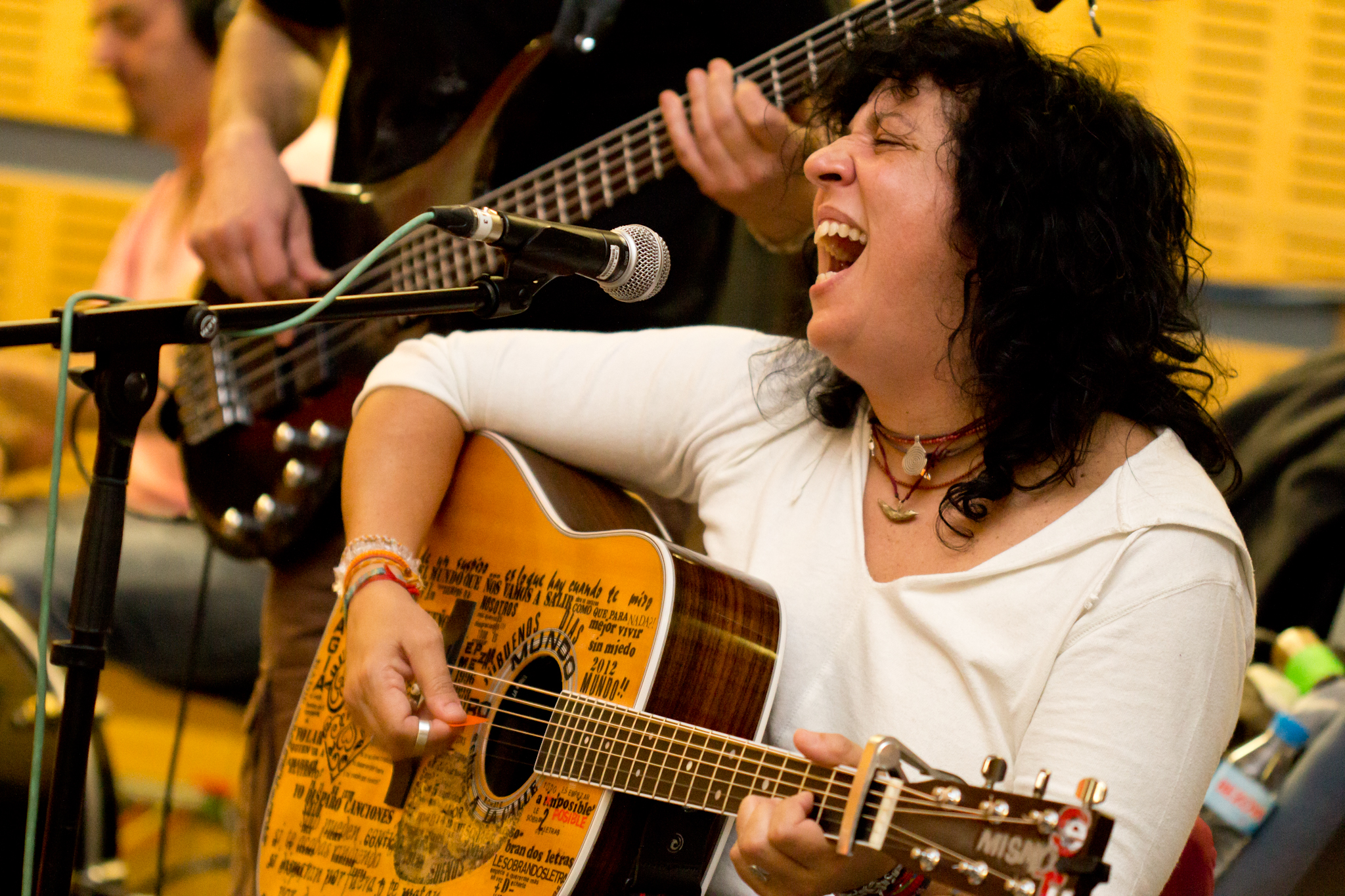 La Cintura - Alvaro Soler
Presente indicativo
"La Cintura" is a wonderful, upbeat, fresh love song. The singing is not rushed, the lyrics are clear, with leisurely singing and simple verbs and nouns.
Me Gustas Tú - Manu Chao
Gustar
It is one of the artist's most well-known tracks. The song's lyrics have a straightforward but catchy structure and are primarily in Spanish with a small portion of the chorus in French.
Darte Un Beso - Prince Royce
Pronominales
Ready to sing and dance along? I can see you're grooving already, and I am sure you will master how to conjugate pronominal verbs more easily after listening to this bachata.
María - Ricky Martin
Presente indicativo - números - vocabulario
Un, dos, tres… meet "María"! A beautiful but dangerous woman, the muse of this flamenco, salsa, and dance song in Spanish. Hold her hand and practise your adjective and present tense skills!
Bamboleo - Gipsy Kings
Construcciones con "tener" y "llevar"
Sung and danced by everyone around the world since 1987, it became one of the most popular Spanish songs on TikTok in 2021. This is one of those fun Spanish songs that will stick in your head for days while helping you remember many common sentence structures.
Hay Amores - Shakira
"Hay"
This ballad is one of the best songs to help you learn Spanish. The slow rhythm is perfect for beginners to practise "hay" and enrich your vocabulary about feelings and love.
Bailando - Enrique Iglesias ft. Descemer Bueno, Gente De Zona
Gerundio - vocabulario
This track is a mix of genres that will captivate you and lead you through the "gerundio". It will also give you new informal vocabulary to use straight away.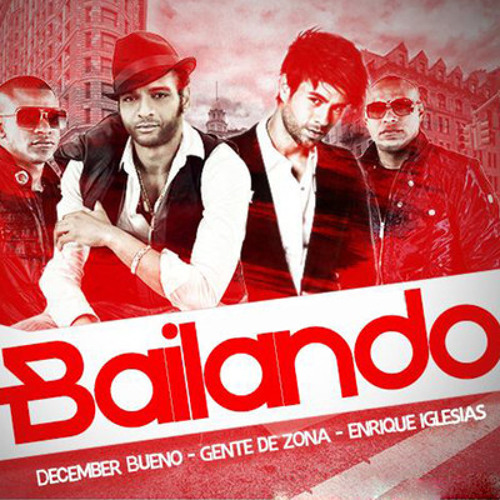 Fun fact: this hit risked being a "leftover" song!
Pan y Mantequilla - Efecto Pasillo
Presente indicativo - vocabulario - adjetivos comunes
This cheerful tune is a perfect song for beginners. The text is easy to follow and offers a wide range of common vocabulary.
Canción Bonita - Carlos Vives, Ricky Martin
Construcciones con "tener" y "estar"
This joyful and upbeat song is a fantastic blend of the musical styles from Colombia and Puerto Rico. Sing your heart out as you reveal the secrets of "tener" and "estar".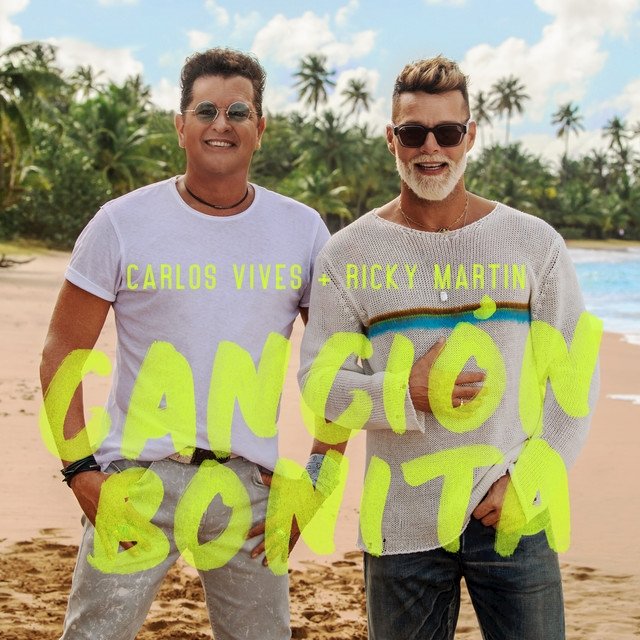 Find all these tracks in our Spotify playlist "Easy Spanish Songs for Beginner Learners"
Elementary: Best Songs for Learning Spanish at A2 Level
Me Voy - Julieta Venegas
Pronombres personales tónicos y gerundios - vocabulario
I often suggest Julieta Venegas' songs to learn Spanish through music. Her tracks are slower and her song lyrics employ very common, straightforward vocabulary.
Sofia - Alvaro Soler
Pronombres de objeto directo e indirecto
Alvaro's songs are perfect for both beginner and elementary Spanish learners as the lyrics are simple to follow and repetitive. However, it's full of tips about direct and indirect object pronouns!
He Llorado (como un niño) - Juan Magan ft. Gente De Zona
Preterito perfecto compuesto
The popular song "He llorado" features high-frequency patterns as well as typical themes and narratives found in other songs, such as love and missing someone.
Me Enamoré - Shakira
Preterito indefinido/perfecto simple - gerundio
This song is a must for any Spanish learner. It has got the right beat and it's also a great way to practise past tense verb conjugation.
La Camisa Negra - Juanes
Preterito indefinido/perfecto simple
It's one of Juanes' biggest hits. Would you ever say that this catchy song is about… about a breakup? That's why it is so full of preterido indefinido!
La Bicicleta - Shakira, Carlos Vives
Vocabulario - presente - pretérito
Watch out! You may start singing along immediately. Practise present tense, past tense and new common terminology while singing how two people poetically fall in love.
Mi gente - J Balvin, Willy William
Seguir + gerundio
This track is perfect if you struggle with the common structure "seguir + gerundio". The video surpassed five million views on Vevo in just the first eight early morning hours after his global release in 2017.
Despacito - Luis Fonsi ft. Daddy Yankee
Diminutivos - tengo que - gerundio
Get more familiar with the diminutives, which are widely used by Spanish speakers (-ito). You'll practise how to express the need or obligation to do something (tengo que), and you'll review the gerund (-endo).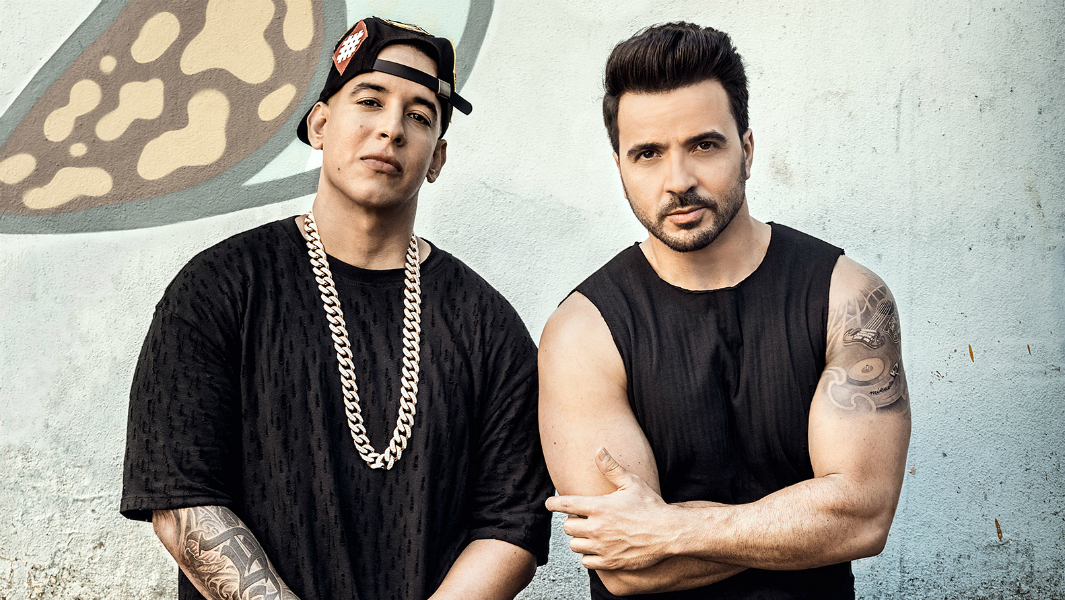 Volver - Estrella Morente
Vocabulario
Originally a tango by Carlos Gardel and transformed into flamenco, it is sung in Almodóvar masterpiece "Volver" (2006) using Estrella Morente's voice and Penélope Cruz's lip synching. Enjoy the vocabulary and feel like a movie star!
Malo - Bebe
Vocabulario y acento
This song's first-hand account of domestic violence has the intention of bringing the topic up in public discussions. The text is easy to read but you might be challenged in getting accustomed to Bebe's accent (Extremadura).
Find all these tracks in our Spotify playlist "Best Spanish Songs for Elementary Learners"
Intermediate: Spanish Songs to Get Your Through Your B1 Level
La Flaca - Jarabe de Palo
Por/para - subjuntivo
Having doubts on the use of "por" and "para"? Turn up the volume and let this catchy hit lead you through the sea of POR.
Amante Bandido - Miguel Bosé
Futuro - oraciones temporales
Thanks to Miguel Bosé and his "Amante bandido", the future won't have any secrets for you. Why? Simply put: the future tense is the foundation of this song.
Yo Te Esperaré - Cali Y El Dandee
Futuro, subjuntivo, "aunque"
With this love song not only you can practise the future tense, but also the feared sentences with "aunque"!
Andas En Mi Cabeza - Chino y Nacho ft. Daddy Yankee
Oraciones condicionales reales
Students learning Spanish particularly enjoy the song "Andas en mi cabeza." as it's a cheerful and catchy track, and they find it quite useful to review vocabulary and the "oraciones condicionales reales" in Spanish.
Vente Pa' Ca - Ricky Martin ft. Maluma
Imperativo
This explosive duo is ready to challenge you with imperative. Fear not, the colourful and fun upbeat of the song will let you forget you're actually facing a grammar point!

No Me Ames - Jennifer Lopez, Marc Anthony
Imperativo negativo - subjuntivo
A love song that will have you singing out loud in your next car drive. Bonus points: you'll use the "imperativo negativo" and the subjunctive as a native speaker!
Te Felicito - Shakira, Rauw Alejandro
Subjuntivo (varias construcciones) - vocabulario
Shakira's songs are so versatile that they can accompany a Spanish learner all along their process. This new hit can offer a deeper insight of the use of subjunctive along with an extensive vocabulary about heartbreaks and respect.
Hey Ma - Pitbull & J Balvin ft Camila Cabello
Repaso B1 - vocabulario - velocidad
Throw yourself a challenge which is about speed. Now you have your B1 basis strong, can you keep up with Pitbull?
Find all these tracks in our Spotify playlist "Spanish Songs for Intermediate Learners"
Upper-Intermediate: Popular Spanish Songs to Enhance Your B2 Level
¿Qué Será? - Amaral
Vocabulary and conjunctive use
This rock song combines all of the skills necessary to tackle various subjunctive and conjunctive usages, as well as specific expressions for describing people.
La Infidelidad En La Era De La Informática - Jorge Drexler
Conditional expression
This song focuses on the revision of the simple and comprehensive conditional on the expression of judgments about past behaviours.
X - J Balvin and Nicky Jam
Colloquialismo
"X" is a big hit on social media and many people dance and sing along. But you will also discover new colloquialism used in the song and decode the true meaning of it.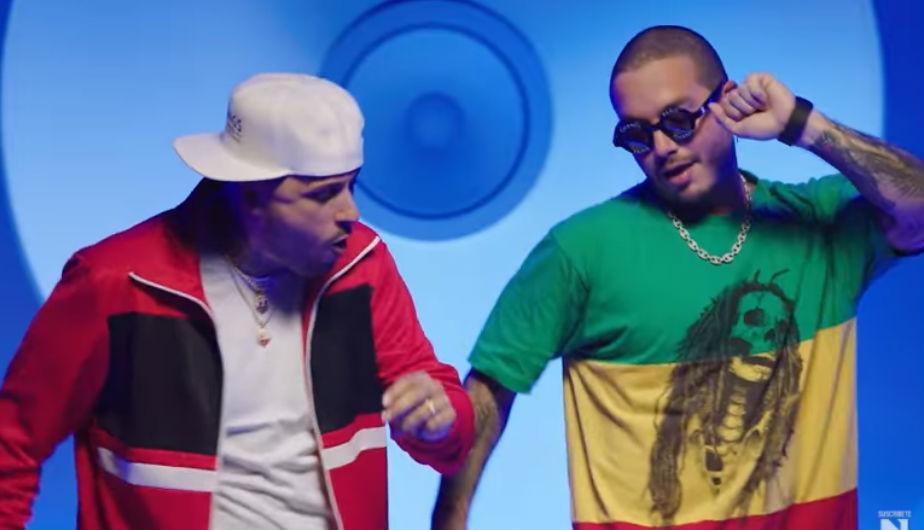 Musica Ligera - Ana Mena
Oraciones condicionales imaginarias
Ana Mena got back under the spotlight with this cover of "Musica Leggerissima" by the Italian artists Colapesce and Dimartino. Although the sound is chilled, watch out for those conditional clauses!
No Importa Que Llueva - Efecto Pasillo
No importa que - subjuntivo - canarismos
Learn some of the more sonorous canarisms, practise the subjunctive, and learn the most significant verbs to use when describing the weather (such as granizar and neve).
Mi Bebito Fiu Fiu - Tito Silva ft Tefi C
Interjecciones
The viral Peruvian song from TikTok is an excellent resource for learning more about local interjecciones, fixed words or expressions that represent sounds or messages that people use to convey various emotions or sensations.
Botella Tras Botella – Gera MX ft Christian Nodal
Dar consejos - coloquialismo
A ranchera-fusion to improve Mexicanisms, emotional expression, and the "giving advice" function. The song contains typical Mexican vocabulary.
Perra – Rigoberta Bandini
Adjetivos y zoónimos
Sing the first conditional, colloquialism and zoonyms while listening to the song "Perra".
Me Fui De Vacaciones – Bad Bunny
Spanglish - slang
Don't be misled by the relaxed rhythm, and open your ears wide. Benito's slang will come in handy the next time you jangueas (hang out) with your friends.
Find all these tracks in our Spotify playlist "Popular Spanish Songs for Upper-Intermediate Learners"
Advanced: Fun Spanish Songs to Conquer the C1-C2 Level
Cheque Al Portamor - Melendi
Frases idiomáticas
Melendi's romantic song is a perfect example of how to learn Spanish with music. Advanced learners will enjoy the discovery of colloquial vocabulary and idioms.
Dime Que Lo Deje - Los Aslándticos
Dejar - vocabulario (droga) - andaluso
This song might be apparently easy but it presents several uses and meanings of the verb "dejar". Also, the Aslándticos are from Cordoba and the song showcases the linguistic diversity of this region and, specifically, this city (e.g. Pues ná).
Asereje - Las Ketchup
Vocabulario - velocidad
What about expanding your vocabulary with this extremely catchy flamenco-pop song? It spread like wildfire all over the planet to become a global milestone in summer 2002 and people still challenge each other to keep up with the rhythm. Will you succeed?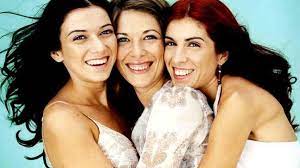 Latinoamérica - Calle 13
Cultura - vocabulario
This could be a good start to rap in Spanish. Also, a lot of aspects of Latin American reality are referenced in this song by Calle 13, a Puerto Rican rap fusion group, which offers you a better insight of the culture.
Bien Backeao - Ecko
Argentino
Are you into Argentinian Spanish? Well, this song will help you get closer to the language and get you ready for the do's and don'ts on the streets of Buenos Aires.
Imposible - Blessd ft Maluma
Colombiano
Described as "a juicy, sensual reggaeton track", "Imposible" will captivate your attention with lyrics made in Medellin. Surf the Columbian wave!
Como En Casa - Tote King
Sevillano - rap
This is THE greatest challenge. The text is quite straightforward, but this is a rap song by Tote King from Seville. Can you keep up the beat?
Con Altura - Rosalía, J Balvin
Español "controvertido" - Colombiano
"Con altura" is a contagious tribute to old-school reggaeton fused with modern flamenco sounds. This song will challenge your ears both on the vocabulary and accent side. Rosalía's accent is a mix of Catalan and Andalusian which sparks controversy among the Catalan purists.
Find all these tracks in our Spotify playlist "Fun Spanish Songs for Advanced Learners"
Conclusion
Spanish songs are more and more popular these days and being exposed to Spanish music is one of the most effective ways to learn the language. If you love the rhythm and want to learn Spanish, turn up the volume and grab the mic - your hairbrush will do!
Author: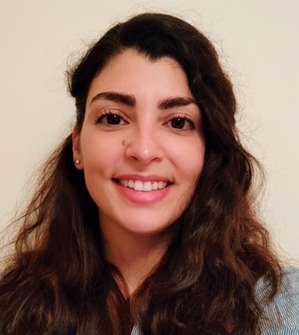 Fabia Parodi
Fascinated by foreign languages and cultures, Fabia Parodi was determined to be a polyglot since she was a child. Fluent in Italian, English, French and Spanish and competent in Mandarin Chinese, Fabia is an experienced language teacher, translator and multicultural marketing specialist.
When in class, she always make sure to include graded and authentic materials in her lessons to expose students to foreign cultures and to introduce a more natural use of the language they are learning. The two things she loves more than languages are travelling and exchanging stories with people from all over the world.