The Story of Newsdle and The Chairman's Bao: University Bedroom Concept to 200k Users
06/07/22
Hi, I'm Sean, Managing Director at Newsdle and The Chairman's Bao. 👋
For the past seven years, we have been on a mission to motivate the next generation of language students. As language graduates ourselves, we set out to create a resource that provides daily, fun and engaging content to inspire students to flourish.
With the launch of The Chairman's Bao (2015) and subsequently sister product Newsdle (2021), we now partner with over 400 schools, universities and governmental institutions globally. Our platforms are also trusted by over 200,000 individual students of Spanish, French and Mandarin Chinese around the world!
Our story: from university bedroom concept to over 400 partner institutions across 30 countries!
Throughout our study of languages at school and university, we became frustrated with the repetitive topics and themes. We craved real-life evolving stories to aid language study. We began writing our own news articles about our favourite topics, which our teachers and language partners then corrected.
This concept soon evolved into the professionally written news-based lessons you find on our platforms today. All our content is lovingly created by experienced language teachers and guaranteed by stringent editorial processes.
The Chairman's Bao launched in 2015 and quickly grew to over 30,000 registered users within the first six months. Upon our graduation from university, the Co-Founders then dedicated full-time to the project.
We then set our sights on tailoring the resource for teachers and students in schools and universities globally. Our Classroom platform first launched in 2016, which provides teachers with the ability to set automatically-graded assignments for students and track progress. It has proved a massive hit with teachers and students!
By 2018, we partnered with 150 schools and universities and this number (as of 2022) has now grown to over 400! We continue to work closely with teachers to ensure we are constantly adapting and adding value for teachers and students alike – for no extra charge!
Our success in numbers
Don't just take our word for it, here's our key stats! As of summer 2022, we have:
Over 200,000 registered user accounts across both platforms
400 partner institutions (schools, universities, governmental)
10,000 news-based lessons across our platforms, with up to 3 more per language published daily
Classroom breakdown
Institutions by location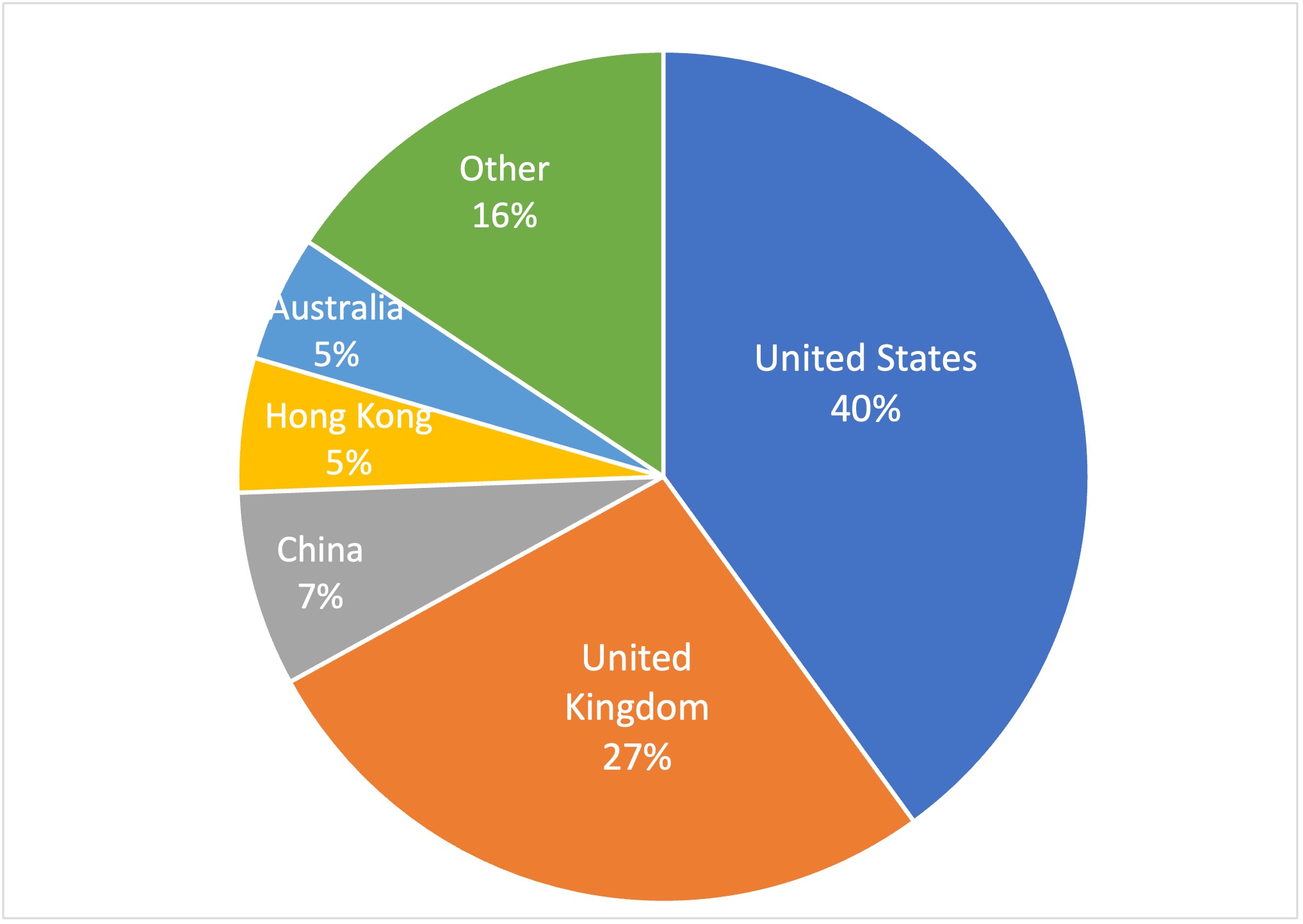 Institutions by type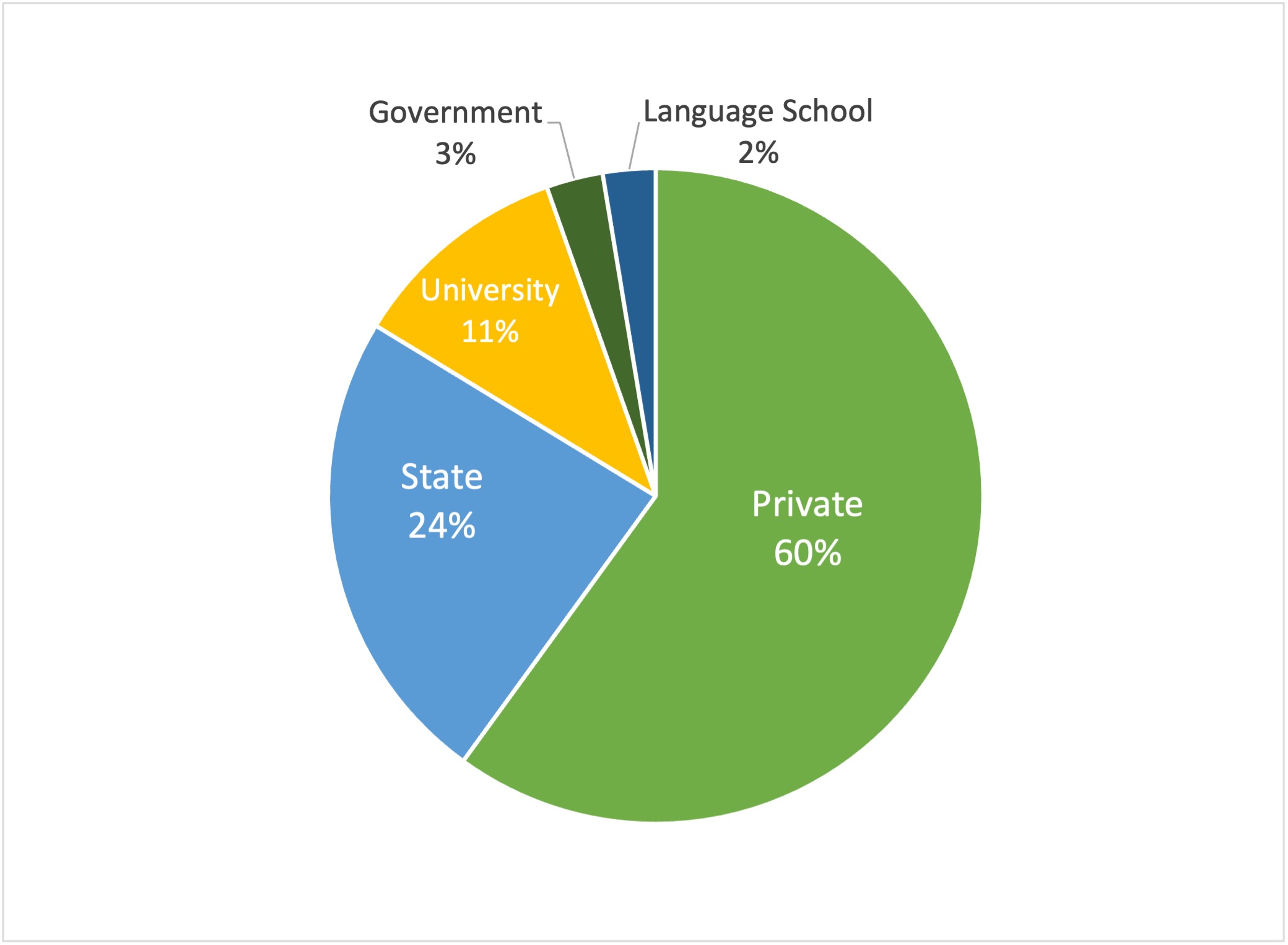 Key achievements

We are extremely proud of the platforms we have created and the communities we have supported. Some of our key highlights are…
We work with some of the world's most prestigious schools and universities, such as University of Oxford, Middlebury College, Dulwich College International and United States Air Force Academy.
We have a retention rate with schools and universities of over 95%, which highlights the continued trust teachers place in our platforms.
We are a recommended resource and sponsor of The Chinese Language Teachers Association, USA (CLTA).
We are a recommended resource of the Mandarin Excellence Programme (MEP) in the UK. Over 8,000 students are enrolled on the platform to provide intensive language instruction and extend opportunities.
Created a tailored lesson pack for student project official examinations in the UK.
Facilitated summer internships for students to study at Chinese universities.
Regularly attend teaching conferences globally such as CLTA (US), ACTFL (US), Annual Chinese Teaching Conference (UK), Chinese Articulation Workshop (China).
Newsdle and The Chairman's Bao in the global language learning landscape
Newsdle and The Chairman's Bao are suitable for all levels of language study (from beginner to post-advanced). Since the Covid-19 pandemic, we have worked increasingly close with teachers to tailor our platforms for the changing educational landscape.
With increased use of technology in classrooms and wider life, there has never been a better time to embrace education technology (EdTech). Whether inside or outside the classroom, you can now inspire your students with content they'll love. Research shows that younger audiences are more familiar and receptive to EdTech platforms!
What's in our lessons?

Teachers and students get full access to our library of lessons on each platform. There are over 8,500 lessons for Mandarin Chinese and over 600 lessons each for Spanish (Latin America), Spanish (Spain) and French. We also add new lessons for each language daily, 365 days a year!
Some of our key platform features

Newsdle and The Chairman's Bao are also available on mobile app (which teachers and students can download from Apple App Store or Google Play Store).
Personalised Classroom portal for each institution. Students register with a token code, so there is no admin on the teacher's side!
Reading and listening comprehension exercises for each news-based lesson. Teachers can set these for their students in the Teacher Portal and they are automatically graded by the system.
Human spoken, graded audio for each lesson. At a speed in line with the targeted difficulty level!
Live dictionary that scrolls as students study.
Learning Hub unique to each student. Their own centre for vocabulary study and retention!
Keywords, grammar explanations and proper nouns for each lesson.
This academic year is the time to embrace EdTech in your classroom and you don't need to look further than Newsdle and The Chairman's Bao!
You can reach me at any time on sean@thechairmansbao.com for more information or to book a 20-30 minute demo so our team can showcase how to get the most out of Newsdle and The Chairman's Bao.
Gracias, merci, 谢谢!
Author: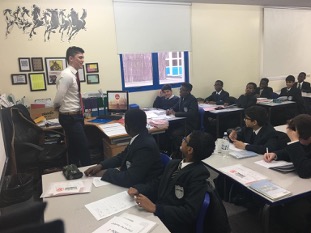 Sean speaking to students at Beths Grammar School about his experience of learning Chinese, living in China and founding Newsdle and The Chairman's Bao.
Sean studied Chinese and Spanish at University of Leeds and founded The Chairman's Bao alongside Tom Reid in his final year of study in 2015. Current Managing Director of The Chairman's Bao, he has overseen the company's growth from university bedroom concept to an international force in the EdTech industry with over 200,000 individual users and over 400 global partner institutions. Sean also launched Newsdle alongside Tom Reid and Oliver Leach in 2021, for students and teachers of Spanish and French. In his spare time, Sean is still a keen language learner and runner. He also sits on the Board of charity Leeds Irish Health and Homes in the UK.
Sean McGibney