The Best French Learning Apps for Successful Self-study
05/08/22
The best French learning apps for successful self-study
Are you wondering about the best app to learn French? Do you want to get the most out of your independent study, and avoid wasting time on ineffective tools and gimmicks? In a digitally saturated world where so many apps and gadgets are promoted as the next big thing, it can be difficult to identify the ones that are genuinely worth investing time and/or money in, versus the ones that are just hype and style-over-substance. If you're feeling overwhelmed by options, look no further: below, we present a guide to some of the best apps for learning French according to your specific situation and aims.
Can a language learning app make me fluent in French?
Even the best French learning apps, like Duolingo or Babbel, have their strengths and weaknesses. One serious limitation of many apps in terms of reaching fluency is that they don't help you to practise speaking much, if at all. What good apps can do very effectively is help you to build a super-strong foundation of vocabulary – obviously, vocabulary acquisition is one of the main pillars of becoming competent in a language – as well as providing the comprehensible input that language learners desperately need. Let's not forget that apps can also boost motivation by making language-learning feel fun, accessible, even effortless at times.
(Further reading: How Long Does it Take to Learn French Fluently?)
Is Duolingo a good way to learn French?
Duolingo is free, it's popular, it has a cute owl mascot, and it boosts motivation by awarding points and harassing – sorry, reminding! – users to meet their daily language practice targets. On the other hand, Duolingo is far too limited in its scope to be used as the main tool in someone's French learning strategy, let alone as a route to fluency. Its content is rather generic and can't be customised according to one's own goals and interests. Moreover, Duolingo won't teach you how to actually converse confidently with native speakers, which is a prerequisite of being considered fluent in any language. What Duolingo does do well is introduce and drill the basic building blocks of French – i.e. sounds, words, grammar and sentence patterns – in a fun gamified way, which could be a great solution for beginners to get a taste for French and build a basic foundation before moving on to more sophisticated tools.
I already have a teacher/live in a French-speaking country, why should I use an app?
Learning a language is an incremental, multifaceted process with no guarantees and no one-size-fits-all approach. Even with the best teacher in the world, you still only spend a limited amount of time in class, and the teacher's instruction needs to be supplemented with effective independent study to consolidate what was learned in class. Furthermore, living in a Francophone country isn't a foolproof way to learn the language; daily immersion may make you competent in French, but not necessarily native-level fluent, unless you're proactively putting in the work to build your vocabulary and fill in gaps in your knowledge. This is where apps can play a role in elevating your language level.
How to use apps effectively to learn French
One of the most important keys to successful language learning is consistency, and that also applies to app usage. As a general rule, the best app to learn French is the one that you enjoy and look forward to using (with that said, an app's addictiveness is not the best measure of its efficacy as a serious learning tool). Since most of us have our smartphone to hand much of the time, there is no excuse not to hop onto your app whenever you have some time to kill: during the daily commute, while waiting in line, at breaktimes instead of mindlessly scrolling social media, etc. Choose the best French learning app that caters to your level and offers a pleasant user experience. And be prepared to switch it up if the app you've been using no longer meets your changing needs. (Further reading: Tips for Learning French Fast)
Best apps to learn French vocabulary
Newsdle
Available on: desktop, Android, iOS
An innovative app to learn French, Newsdle provides an extensive and ever-growing collection of graded news content, categorised by level and topic. Every news article is packed with useful vocabulary and expressions, which can be tapped to get an English translation or to save the word to one's personal vocabulary bank. The handy flashcard feature ensures that vocabulary can be reviewed at regular intervals – essential for long-term memorisation. (Further reading: How to Learn French Using Newsdle)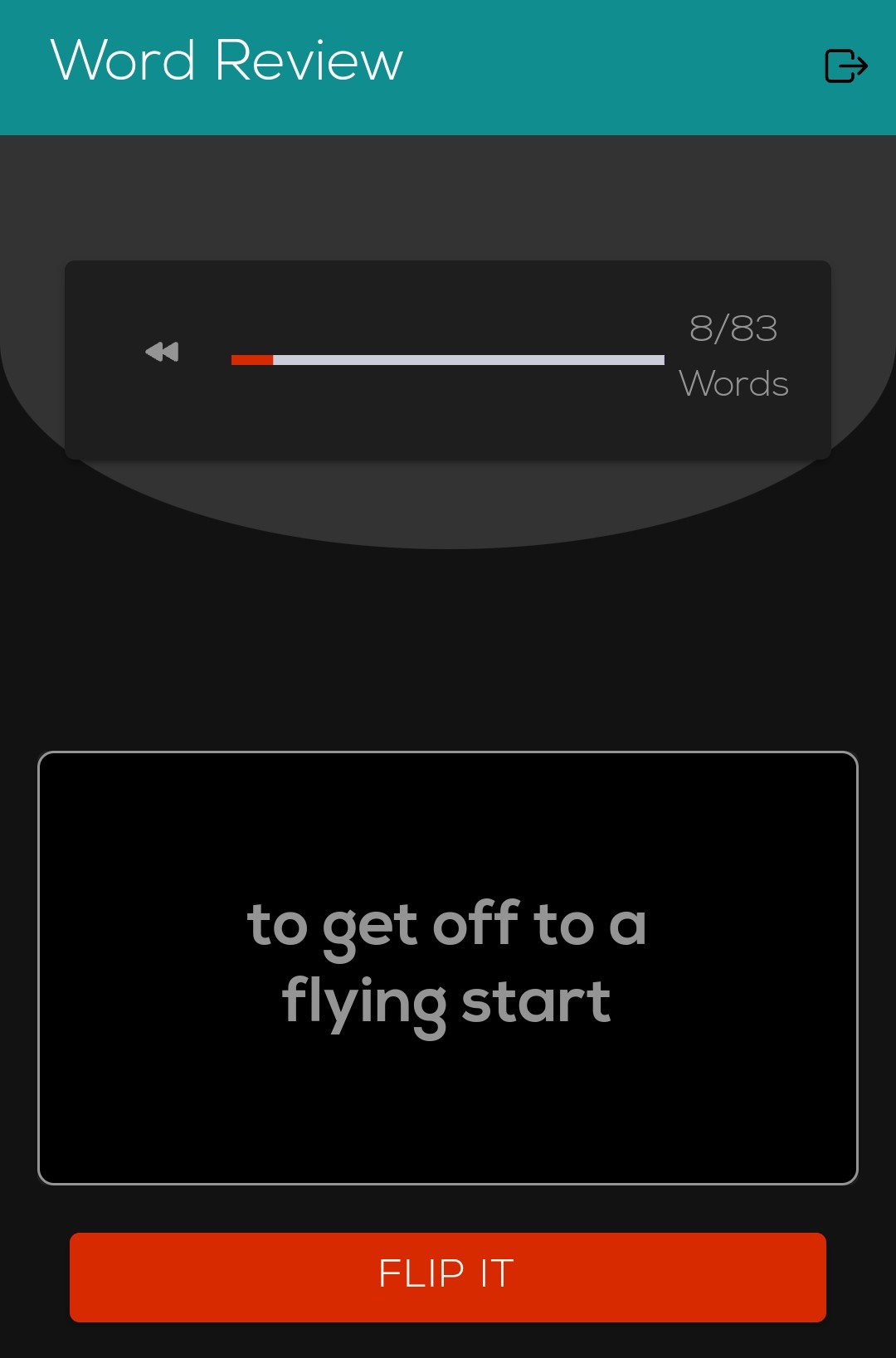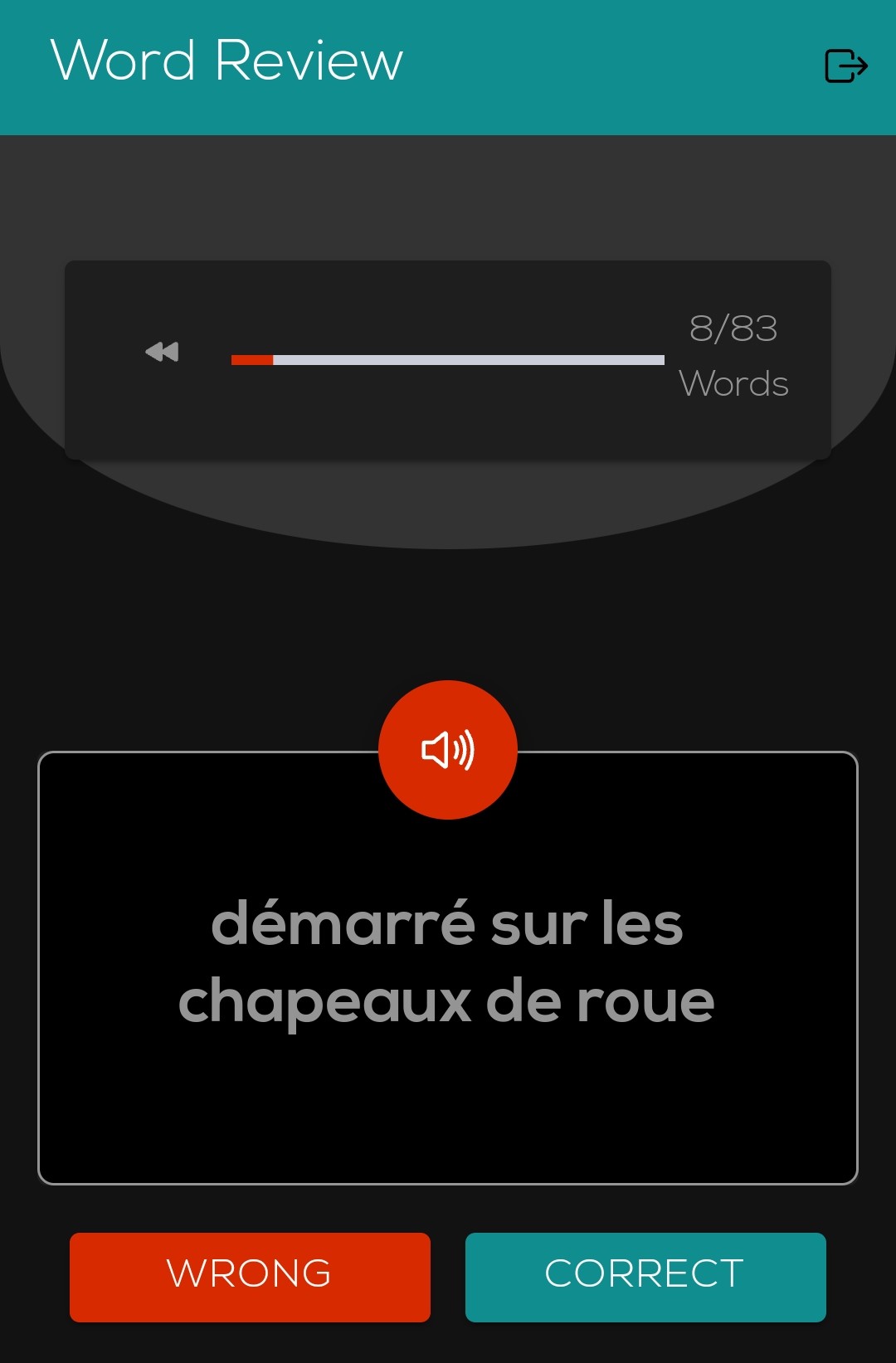 Use Newsdle to save and review vocabulary using the flashcard feature.
LingQ
Available on: desktop, Android, iOS
One of the best apps to learn French and many other languages (it was created by a polyglot), LingQ allows users to choose their favourite topics and access a massive library of authentic French content. Every lesson includes audio and a colour-coded transcript: brand new words are highlighted blue, "LingQ" words are yellow and flagged for review in future lessons, and known words are white. Each lesson shows the proportion of known vs unknown words it contains, so you can estimate the difficulty level accordingly. And it's gratifying to see your number of "known words" growing over time.
Mosalingua
Available on: desktop, Android, iOS
Mosalingua uses scientific learning and memorisation techniques such as a spaced repetition system, which they claim can help French learners acquire new vocabulary in record time by studying for just 10 minutes per day. The app caters for different levels from beginner to B2+ and includes bonus content (which users can unlock by making progress in the app) and premium content available to paid subscribers.
Best apps to learn French grammar
Newsdle
Available on: desktop, Android, iOS
Every Newsdle article includes bitesize grammar lessons based on key language and structures within the article itself. This places grammar learning in a meaningful context, and the points are reinforced in quizzes accompanying the article.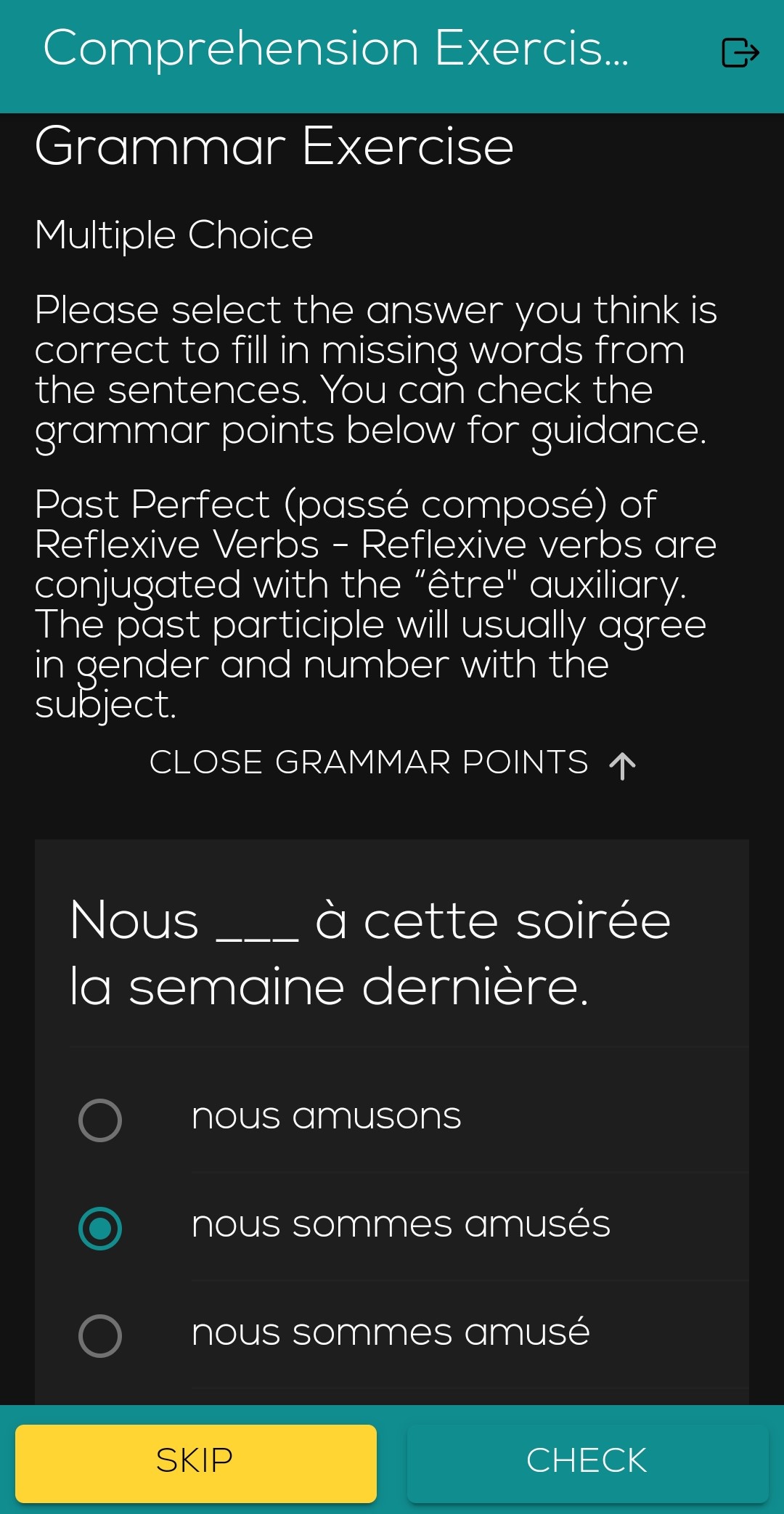 Learn and practise French grammar in context with Newsdle.
Frantastique
Available on: desktop, Android, iOS
Frantastique users get a daily email with a link to their personalised lesson, which includes exercises like verb conjugation drills, bilingual grammar instruction, and regular review of the topics you need to practise the most, based on your past performance. It may bring back memories of repetitive grammar exercises from a school textbook, but the interactive and cultural immersion aspects make it much more enjoyable than any dry textbook.
Dr French
Available on: Android, iOS
Dr French is the self-proclaimed "complete guide to French grammar", and its impressive breadth of content spans every level from A1 through C1-C2. The grammar lessons are clear and comprehensive, and there are interactive sentence-building "puzzles" accompanying each topic. Users can access all Dr French content for a small one-time fee. It surely ranks as one of the best apps for learning French grammar, and may be a better investment than a grammar textbook.
Best apps for learning French with authentic materials
Newsdle
Available on: desktop, Android, iOS
For French learners, Newsdle provides as close to an authentic experience as you can get: regularly updated news articles written in natural French, with a level of sophistication not found in your average language textbook or app. Every article comes with audio recorded by native speakers, and there are interactive reading and listening quizzes (fun, and free of gimmicks) to test your comprehension. Newsdle may just be the best app for learning French through news.
TV5Monde
Available on: desktop, Android, iOS
For effective learning through videos, look no further than TV5Monde. The site/app offers a selection of free video lessons complete with quizzes, transcriptions, vocabulary activities, and interesting insights into French culture.
LingQ
Available on: desktop, Android, iOS
LingQ boasts a huge library of authentic French content from sources like YouTube and podcasts, and it creates interactive lessons out of this material. Not only is it easy to find something you're interested in, you also have the option of importing any text- or audio-based content from external sources, and the app will transform it into your own customised LingQ lesson.
Best apps for learning everyday French
Francais Authentique
Available on: Android, iOS
YouTuber, podcaster and prolific content creator Johan offers one of the best French learning apps, which brings together all Francais Authentique content into one place. New content is posted every couple of days, and includes everything from French idioms, to lifestyle advice, to tips on how to express yourself better and overcome barriers to speaking French. Tons of free content is available, along with links to Johan's paid courses. The app is free of unnecessary clutter and simple to use (albeit completely in French, so best suited to intermediate level and above).
Memrise
Available on: Android, iOS
Memrise's lessons are based on short video clips of native speakers using authentic conversational French. Key vocabulary from the clips is used to test comprehension and listening skills, and there are plenty of handy features to help you memorise and review previously learned material.
Best apps to practise speaking French
Pimsleur
Available on: desktop, Android, iOS
Pimsleur is a feature-rich app aimed at getting learners to a conversational level of French as quickly as possible. Lessons are centred around real conversations by native speakers, which are broken down into short sections and used to teach different skills. Self-recorded roleplay activities help to reinforce the vocabulary and sentences that appeared in each lesson.
Italki
Available on: Android, iOS
While many language-learning apps focus on solo study, the basis of Italki is real communication with native speakers, and it may be the best app for that purpose. At the time of writing, over 1000 French teachers are active on the app, charging a variety of rates per session; detailed information is available in each teacher's profile, and it's possible to book a few trial sessions until you find someone you gel with.
Best French learning apps for complete beginners
Duolingo
Available on: Android, iOS
As explained above, Duolingo may not quite live up to its claim to be "the world's best way to learn French", but it holds up as an attractive option for those who are getting into learning French – or language learning in general – for the first time. The app is easy to navigate, offers lessons centred around specific themes, and overall just has a friendly and structured feel to it. Duolingo's vocabulary, grammar and sentence drills help newbies get acquainted with the sounds and structures of French, and may provide enough motivation and educational value to kickstart someone's journey to mastering the French language.
Xeropan
Available on: Android, iOS
This fun, fuss-free app features interactive lessons in beginner's French vocabulary, grammar and sentences. In addition to the typical vocabulary and sentence drills, a particularly neat feature is Xeropan's conversation simulator, in which you interact with a chatbot and record your own responses (with prompts available if you get stuck). A good way to practise speaking in a low-stakes setting and get instant feedback.
Beelinguapp
Available on: Android, iOS
The bilingual reading app offers a selection of short stories, articles and dialogues in a parallel text format. Users can read the text at their own pace while listening to the audio and saving words to their vocabulary bank. True beginners in French may feel a bit intimidated by jumping straight into reading texts, but the content is interesting and digestible, and the audio gives learners an opportunity to get accustomed to the sounds and rhythm of French. For those who love reading, Beelinguapp is a fun alternative to the typical beginner course starting with "Bonjour, je m'appelle…".
Conclusion
Evidently, there are a multitude of French learning apps available, and this list merely scratches the surface. Hopefully you now feel empowered to select apps according to your needs and goals, and at least try some of them out to see if they're for you. No app can be a replacement for engaging in French lessons and/or real interactions with native speakers, but when used appropriately, apps can help us take that next leap forward in our journey towards mastery of French. Try replacing fruitless social media scrolling or Netflix binges with a daily habit of studying French via an app, and watch your language skills grow as a result.
Author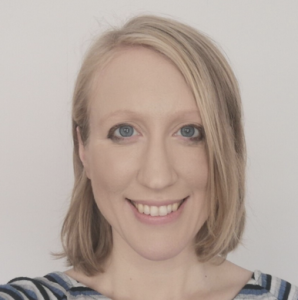 Daisy Ward is an experienced online English teacher, writer and content creator with a passion for foreign languages and cultures. Her expertise in effective language-learning strategies is derived from many years in language classrooms, both as a teacher and as a student. Fluent in French and competent in Mandarin Chinese, she attributes much of her success in learning languages to the use of apps and other online tools.