How to Use the Best Netflix Shows to Study French: From a Teacher To Teachers
19/01/23
"Enough! I can't take this any longer".

I feel you. You have no idea how often I found myself groaning on books, both as a student and as a teacher.
Let's be honest, we all agree that grammar is extremely important and there's plenty of great textbooks filled with the best and most standard French expressions.
BUT! All this can be boring, tiring, slow…
My secret to beat boredom while being productive is watching shows, films or TV series in French!
This can get students familiar with real French daily life, language, and costumes and it will spark conversations on cultural differences.
Nowadays we are blessed with streaming services such as Netflix, so why not explore this fantastic tool and use it to learn and teach French?
First things first, are you new to how to use Netflix to study French?
If so, check this article first and then come back here for the list of the best shows to learn French with Netflix!
Please remember: availability is subject to the country you're resident in.
Best Netflix Shows to Study French
1. Dix pour cent
English: Call My Agent!
TV series - Comedy - 2015 - France
Who hasn't ever dreamt about becoming a superstar? Fame comes with a price and this series will show you all its ups and downs. The perfect dramatic comedy to master real French and the lingo of the industries that swirl around show business.
2. Plan cœur
English: The Hook Up Plan
TV series - Romance/Comedy - 2018 - France
Get out your tiny notepad and start taking notes! Plan Coeur is a Netflix light romantic show that makes extensive use of contemporary slang and unfiltered French expressions used when in a relationship… you never know if this might come handy!
3. Dérapages
English: Inhuman Resources
TV series - Drama/Thriller - 2020 - France
One of the best French Netflix shows will introduce students to terms from the business and criminal worlds. Inspired by real events where a company faked a hostage situation with its employees, it also demonstrates how job interviews are held in French. Teachers, I can see you're planning a mock interview activity already!
4. Le Bazar de la Charité
English: The Bonfire of Destiny
TV series - Historical drama - 2019 - France
Get ready to be catapulted into the 19th century in France, and finally understand its modes of transportation, attire, and social interactions.
This historical French show is inspired by an unfortunate real event that happened at Le Bazar de la Charité in Paris at the end of the 19th century.
5. Au service de la France
English: A Very Secret Service
TV series - Comedy/Drama - 2015 - France
Breaking news: before James Bond, there was OSS 117. Au service de la France is a spy comedy reminiscent of these pre-Bond films. Although it might be a little challenging, this series offers a great example of French absurd humour that relies on how French society was in the 1960s.
6. M'entends-tu ?
English: Can You Hear Me?
TV series - Drama/Comedy - 2018 - Québec
Let's fly to a francophone country! M'entends-tu? is a comedy-drama from Quebec, offering a glimpse of Canadian society. The challenge is the accent and slang used in Quebecois French, but it is fun to compare Quebecois and French expressions as a post-show activity.
7. Into the night
TV series - Sci-fi drama thriller - 2020 - Belgium
As this Belgian TV series takes place in an airport and on a plane, it is an opportunity to revise the vocabulary related to travelling.
When the sun suddenly starts killing everything in its path, a few 'lucky' passengers and crew members on a night flight from Brussels try to survive by heading west... in the dead of night.
8. Lupin
TV series - Action/Thriller/Crime film/Mystery - 2021 - France
Lupin is the one of the best French shows on Netflix to explore the current French language, the slang, and compare this adaptation to the original adventures of Arsène Lupin, written by Maurice Leblanc. This TV series will capture… your attention.
9. La Révolution
TV series - Supernatural drama - 2020 - France
Hey history fans, here's another Netflix French show for you! Don't miss La Révolution, which transports us to late-18th-century Paris. The protagonist is none other than Joseph Guillotin, the notorious guillotine's creator. He discovers a mysterious disease, the "blue blood" virus, which causes aristocrats to kill common people... So, what killed Marie Antoinette? A guillotine or a virus?
10. En Place
English: Represent
NEW! - TV series - Comedy/Politics/Humour - 2023 - France
What is it like to run for the French Presidency? Will France ever have their first Obama?
Explore all the possibilities with En Place and set up a mock presidential election with your students and classmates. Don't forget the debate and interviews!
11. Chef's Table France
Docuseries - 2016 - France
Who does not include food lingo in their study program? Revise it with Chef's Table France, the French version of the international Chef's Table series. Follow innovative chefs who own popular restaurants around France as they revolutionise French cuisine with new ingredients and unconventional preparation methods, as well as by launching restaurants in unexpected locations. Would their recipes be successful in your country?
12. Intouchable
English: The Intouchables, also known as Untouchable in the UK and Ireland
Film - Comedy/Drama - 2011 - France
Intouchable tops the list of French movies that are seen the most overseas, surpassing even Amélie for the top spot. The actors are excellent and the dialogues will have you go from laughter to tears! This film is also suitable for those students starting to watch French shows and not so familiar with slang.
/p>
13. Les femmes du 6e étage
English: The Women on the 6th Floor / also known as Service Entrance
Film - Comedy/History/Society - 2010 - France
1962 - Welcome to the 16e arrondissement in Paris.
You'd assume that discrimination in Europe would solely be directed at those from outside the continent, right? WRONG!
In addition to being quite entertaining, the movie also examines certain contemporary French themes, such as racial intolerance, the importance of national identity, and the rising gap between the wealthy and the rest of society.
14. L'auberge espagnole
English: Pot Luck (UK) and The Spanish Apartment (Australia)
Film - Comedy/Romance - 2002 - France
L'auberge espagnole is a French term meaning a location where several cultures are stewed together. This French classic is the perfect movie for anyone who has or is considering taking a year abroad, is currently taking a year abroad, or has already taken a year abroad and wants to reflect on their incredible experience.
In addition, regardless of the language you select to view it in, you will hear French, English, Spanish, and snippets of other European languages spoken by the characters.
Ready to embark on your authentic Erasmus experience in Europe?
15. Banlieusards
English: Street Flow
Film - Drama/Society/Current affairs - 2019 - France/Belgium
People who reside in a large city's suburbs, such as in Paris, are known as "banlieusards''. According to online French reviews, this film is a fascinating and honest portrayal of what it's like to live on the fringes of Paris, the struggles and what it means to the locals.
Is this common to any large city around the globe? How's the situation in your town/city? Debate!
16. Rue de l'Humanité
English: Stuck Together
Film - Comedy/Current affairs/Society - 2021 - France
This Netflix show is a must-see if you're ready to spark a cultural speaking session in class as it deals with something we all had to face between March and April 2020.
The film follows the residents of a Paris apartment building as they comply (or not) with the first lockdown's stay-at-home orders and attestations. It might be bittersweet but it provides good content, both cultural and linguistic.
Feeling lost on how to use them in class or why you should suggest your teacher to use them? Keep reading ;)
Make the Most of French Shows at Home and in Class
Culture and CLIL: Content and language integrated learning
Films and TV series can be extremely useful in showing and understanding cultural, social and historical aspects of a country while using the target language.
For example, if you are working on the French revolution, you could show extract of La Révolution and assign two types of tasks to the students:
You could either ask them to research in French on the historical figure of Joseph Guillotin and on the history of the guillotine (homework), and to present their research in class in French, or
You could debate on medical conditions and death penalties in class or write a short essay on this topic.



If you are a teacher working in schools, you could also involve your colleagues of Arts, History, and other subjects in your CLIL project.
How about using the audio from one of the French Netflix shows for your listening practice? It could be a fill in the blank exercise or comprehension task, just make sure you have studied the vocabulary thoroughly in class.
If the class allows it, films and tv series can also be great material for dictations or note-taking.
Develop multiple skills in one go
Watching a French TV show can offer a practical and real use of grammar structures studied in class.There are many ways you could do so, here are my two favourite:
When pausing the video, you'll ask the students what might come next. They will have to make assumptions (conditional) and predictions (future).
By playing this game, your students will practise the use of conditional sentences, which is one of the most common pain points.
Voili voilou, j'espère que ça vous a plu!
I really hope you enjoyed these tips, let me know if and how you decide to include these or any other French Netflix shows in your program!
Remember to choose what would best suit your class, in terms of content and interest. If a show sounds too challenging, adapt the pre and post activities to make the most of it :)
To the students reading this article, don't be afraid to suggest films and shows to your teachers! We love to hear from you. Always.
Have fun learning French on Netflix! 🍿
Author: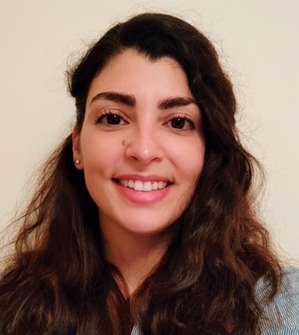 Fabia Parodi
Fascinated by foreign languages and cultures, Fabia Parodi was determined to be a polyglot since she was a child. Fluent in Italian, English, French and Spanish and competent in Mandarin Chinese, Fabia is an experienced language teacher, translator and multicultural marketing specialist.
When in class, she always make sure to include graded and authentic materials in her lessons to expose students to foreign cultures and to introduce a more natural use of the language they are learning. The two things she loves more than languages are travelling and exchanging stories with people from all over the world.