How to Use Newsdle to Learn Spanish
10/03/22
Welcome to Newsdle, the most comprehensive news-based graded reader for the study of Spanish and French. We'd like to take the opportunity today to introduce you to our platform and highlight some of the great features that will help you on your journey to foreign language fluency! This is our guide for accessing Newsdle to learn Spanish, for our French guide see here.
Why study with news?
Our daily, news-based content to learn Spanish is a game-changer! Whatever you're in to and whatever your level, you'll find content that suits your learning style and interests. We publish three lessons daily across our levels (beginner to post-advanced), so there's always plenty of content to keep your language content chest topped up. Popular categories include sport, culture, language, society, and pop culture!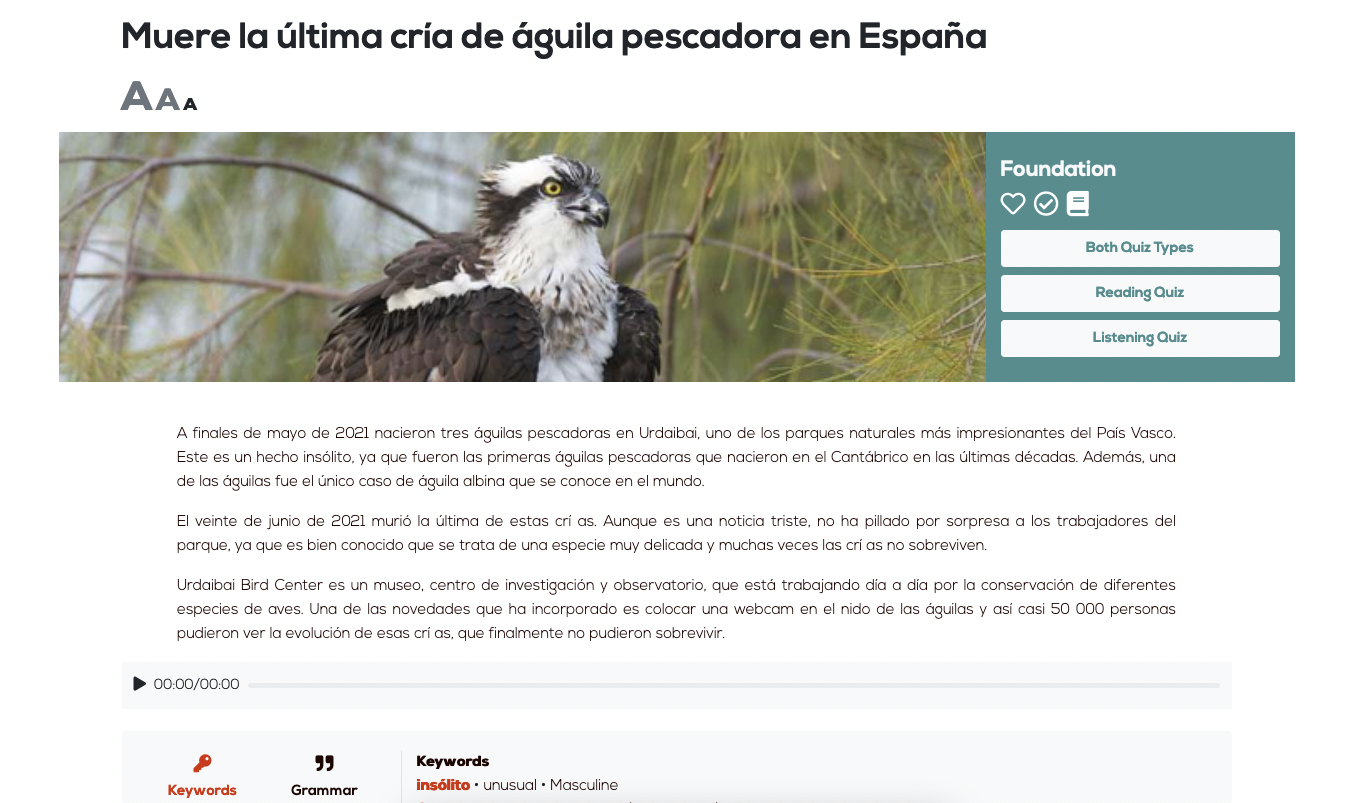 Spanish (Spain) and Spanish (Latin America)
We write content for both Spanish (Spain) and Spanish (Latin America). There are subtle differences in vocabulary and the dual content will give you exposure to multiple accents through our graded, spoken audio when studying - more on that later!
Tip: To toggle between languages, you can visit Profile on the website, or Settings within the mobile app.
Cross-platform Functionality
Newsdle is available across website and mobile app (which can be downloaded through Apple App Store or Google Play Store). All content and user data syncs seamlessly across all platforms, so you can study at your convenience!
Listening and Reading Exercises
Each lessons comes equipped with three reading comprehension exercises and three listening comprehension exercises. Test your understanding with our interactive exercises!
Let Us Work for You
Set your preferred language, favourite categories, and study target (number of lessons you'd like to study) each week. We'll provide you with content that we think you'll like and keep you on track with your targets. Notifications can be turned off and on within the Settings panel of the Newsdle app.
Live Dictionary, Review and Flashcards
Vocab is key when learning Spanish and we've got you covered! First, click on any word to retrieve its definition within the in-built live dictionary. You can save words and hear them spoken aloud. Visit the Review section to retrieve your saved words, organise them into groups and test yourself on our intelligent flashcard system! There's a handy icon to let you know how well you've performed on each word.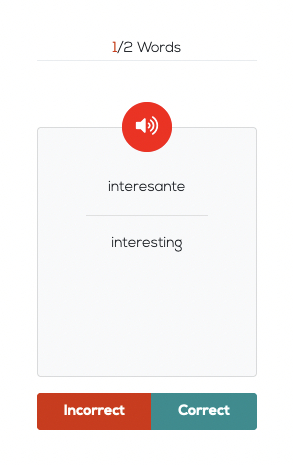 Keywords, Grammar and Idioms
Each lesson details keywords, grammatical explanations, and idioms (where present in the lesson). Just like in a textbook, the listings can provide a handy look-up tool as you study!
Spoken Audio
You can hear each lesson spoken by our amazing content team! Our team are based across Spain and Latin America, so you'll get used to a variety of accents when studying that will be helpful as you continue your Spanish-learning journey. The speed of the audio is in-line with the targeted level to promote understanding.
Additional Features
We don't want to overload you, but there's still more features waiting to be explored! Bookmark any lesson to return later. Mark as read any lessons that you want to exclude from search results in the future (this option is available to select in the search filter). Check out how you're getting on in the Lesson Metrics section!
Tip: search in Spanish or English to find relevant lessons related to your search term.
Weekly Newsletter
Subscribe to our weekly newsletter in the footer of this page to be kept up to date with our latest news, hints and tips for learning languages, as well as additional exclusive content and offers!
Affordable Subscriptions
We offer subscription plans for individuals which can be found on the website or app. If you're a teacher, please visit us here to learn about our affordable Classroom options and to request a free trial of our Classroom platform.
Our Blog
Check back soon to our blog for more Spanish learning and cultural content in English. While you're here, why not study about genders in Spanish?