Spanish Reading Practice Sources for Beginner, Intermediate and Advanced Learners
18/07/22
One of the biggest challenges Spanish language learners tend to face is finding reading material at their level that can help them expand on their vocabulary and practice grammar structures they want to improve on. With the wealth of online resources out there, it can take time to find online sources that are right for you and decide on which sources you want to regularly use to boost your current Spanish level. A lot of Spanish language learners want to work towards being able to read a book or the newspaper in the target language, that is a fantastic goal and we're here to help! From online articles to graded readers to poems, to short stories, dual texts, newspapers, subtitles, comics, blogs and magazines, where to start? Below we have created a list to help you on your journey in finding the Spanish reading materials you need to get started
Our advice for selecting Spanish practice reading material
You ideally want to find Spanish reading material whether you are a beginner, intermediate or advanced that is easy to digest but challenging enough to push you just enough, fun, engaging and about a topic that interests you. The key thing is to not give yourself a mammoth task say read Cien Años de Solitud or Don Quijote, it's important to start with bitesize practice Spanish reading material that has a vocabulary you are comfortable with but stretches you to the point you need to look up new words and grammar structures. We've created a list of our recommended (starting with beginner) practice Spanish reading sources that will help you on your exciting language learning journey, you've got this!
What are the benefits of practicing reading in Spanish?
Reading Spanish sources will help to start to think in the language because you will be building on your current vocabulary level It will help with seeing new vocabulary and grammar structures in the context

It is a fantastic way to be fully immersed in the language and actively practice the vocabulary

It helps to subconsciously retain new phrases and idioms

Spanish reading resources will help a lot with speaking in Spanish and listening to the target language

There are a plethora of fabulous free online reading resources and it is one of the easiest skills to maintain

It is one of the easiest skills to make time for, waiting in line, at a bus stop, before bed… these pockets of time are great for practicing reading in Spanish

There is no time limit to learn any time throughout the day as practice reading resources in Spanish are easy to quickly access.



How to read Spanish short stories and newspapers
Start with short reading material at your vocabulary level about a topic that interests you: we recommend dual text short stories, children's books and poetry to get started and brush up on your Spanish grammar structures

Read Spanish material that is familiar to you: we recommend short stories or versions of the classics or fairytales/fables adapted for children

Parallel texts are ideal for when you need to refresh yourself on the context of what you are reading or having a glance at key new vocabulary that is less familiar to you

Write a log of the new vocabulary that you come across so you don't forget and then look them up after you've finished reading, we don't suggest looking up every individual word as you go along as this can disrupt your Spanish reading flow and make you lose your train of thought

.

Reading aloud can help with processing new grammar structures, remembering key phrases and with pronunciation practice

We highly recommend Palabra Por Palabra for learning and brushing up on everyday Spanish idioms and improving your vocabulary



Spanish reading materials for beginners
Newsdle aims to break away from repetitive textbook themes. Newsdle wanted to create fresh, engaging, fun content and as a result, they created The Chairmans Bao in 2015 and Newsdle was for French and Spanish learners, providing them practice reading sources. Newsdle regularly publishes daily news-based lessons about a wide variety of invigorating topics. Newsdle aims to provide language learners with the tools they need to grow and expand on their level, empowering, educating and inspiring their readers.
Spanishpod 101
Spanishpod 101 provides audio podcast lessons, conversation materials and exercises and vocabulary and phrases for levels beginners to advanced. It is a brilliant platform as its lesson quality is consistent and focuses on both Latin American and Iberian (Castellano) Spanish. A lot of the lessons have dialects as subcategories for learning the language. The main features of Spanishpod 101's learning path feature the latest news and lessons quizzes. The video quality for lessons is reported to be outstanding.
Coffee Break Spanish
Coffee Break Spanish is provided by Radio Lingua Network which provides the coffee break courses (audio lessons available either on their website or Spotify). Coffee break languages also provide courses such as One Minute Languages and High Five Languages for Younger Learners. Their Radio Lingua Team is made up of experienced language teachers and native speakers and their home office is based in Glasgow, Scotland. Coffee Break Spanish is mainly podcasts but also provides books, blogs and lessons.
Fluent U
Fluent U uses real-world video and subtitle content: advertisements, trailers, music videos, news clips etc. to fully immerse learners in the target language. The quizzes at the end of each lesson help learners actively use the new knowledge they have gained from the experience and help them put it into practice. Fluent U believes early exposure to content like this helps learners stay motivated on their journey to fluency. Fluent U has been brought together by an enthusiastic group of language learners across the globe.
BBC Spanish
BBC Mundo is the BBC's service for the rest of the Spanish-speaking world Spanish offers news, information and audio and video lessons for Spanish learners and is both a website and available as an app. BBC Mundo provides stories in Spanish under topics such as Latest News, Latin America, World, Business, Technology, Science, Health, Society and Culture. BBC Mundo's headquarters are based on the fifth floor of the BBC Broadcasting House in London, they also have a BBC News Mundo office in Miami, Buenos Aires and Mexico City. Their reporters are based in Washington DC, Los Angeles, Havana, Caracas, Bogotá, Santiago, Quito, Lima and Madrid. The website for BBC Mundo was born in 1999.
Snappy Spanish
Snappy Spanish uses short stories to teach learners the language. The main focus is on helping people with their listening, reading and vocabulary skills alongside key grammar structures. Snappy Spanish's goal is to make reading in Spanish and learning new syntax fun and engaging for learners. The stories are graded by readers so the vocabulary, grammar and sentence structures increase in difficulty to help learners progress with their current level. Snappy Spanish also features flashcards so that Spanish language learners with accessible beginner reading material can review what they have learned so far and see how far they have come on their language learning journey.
Spanish Academy
Spanish Academy is a Spanish language learning school online and has been designed by qualified and experienced language teachers. Spanish Academy offers courses targeted at learners' specific levels and private online lessons at their level. It is an ideal Spanish beginner reading source. It has been reported to be four times more effective than traditional language learning methods and practices. The classes work around learners' schedules and courses can be accessed 24/7, learners can track their progress and the courses are tailored to their unique language level.
Lingua
Lingua offers online language courses in Spanish, German, Italian, Portuguese, French and English. Lingua's goal is to provide learners with a stable foundation for their language learning journey or to help them brush up on whatever level they are currently at, ideally for anyone who is out of practice. Their method is goal-based teaching to motivate learners to push themselves. Lessons are accessible either at home or for people on the go. Interpretive skills are the core of what Lingua wants to help learners develop, offering a range of texts and exercises to help them boost and test their comprehension skills. Lingua wants it to empower learners to improve interpreting information in the target language, key vocabulary and cultural references in context.
Here's a fun one: Cat Spanish!
The creators of this app wanted to take a creative and entertaining approach to inspire and educate their language learners. Inspired by Memorise the idea of the Cat Spanish app is that each flashcard with an everyday phrase or key new word in Spanish is accompanied by a cute photo of a cat, using humorous acronyms to help the imagery stick in Spanish learner's minds. The app provides photos, audio and translation to create a multi-sensory experience with the occasional side note to explain and cover new grammar structures that may be unfamiliar to those new to the app. At the end of each fun cat-fueled lesson, learners can expect to take a quiz to test the new knowledge that was covered.
Spanish reading materials for intermediates and advanced readers
El País
El País is a daily newspaper published in Madrid and is one of the most-read Spanish news outlets available. It is an independent newspaper established in 1976. With more than 94 million browsers per month for all its featured editions and more than 100,00 subscribers. It is also the most influential news source in the Spanish-speaking world. With more than 400 journalists working to keep the newspaper's five editions continuously updated in Spain, México and Brazil. There is also a Catalan edition of the newspaper available (el país cat).
El Mundo
El Mundo is the second biggest newspaper in Spain. It was founded in 1989 and has a strong and dedicated readership. Its initial goal was to become the leading Spanish newspaper for the conservative side of the country. It belongs to the Italian RCS Media Group. It provides critical, oftentimes more controversial commentary on the latest events happening around the world. The newspaper expresses centre-right views but does have liberal overtones and has been known to have uncovered several important headline scandals.
El Diario
El Diario was founded in 1913 and is the longest-publishing Spanish language newspaper available in the United States. Its lower publication in Lower Manhattan, New York City (La Prensa) has become one of the largest and most influential Latino media outlets in the entire nation. It offers multimedia distribution, mainly print and digital. In 2019 was given a Gold Award for outstanding Publication Website by the National Association of Hispanic Publications, El Diario has also been named the second-best print by Hispanic Daily after La Opinión.
La Prensa
La Prensa is an Argentine Newspaper, that provides daily updates about the country's happenings. The headquarters are based in Buenos Aires. It is one of the most influential and widely-circulating newspapers which has earned a reputation for conservatism supporting British interests. It was founded in 1869. It is reported to be the finest Spanish-language newspaper in the world. It aims to report the news without any level of bias and projects its care for human welfare. The paper started off supporting free legal and medical clinics to back up these claims.
Mafalda
Mafalda is one of the most beloved Argentinian comics by cartoonist Quino. The story features a six-year-old girl called Mafalda, reflecting the middle class in Argentina and the progressive mindset of the young. She is concerned about humanity and world peace and projects an innocent yet responsible attitude to world issues. She is one of the most influential comics in the Spanish-speaking world. Mafalda has become the pillar for Argentinian culture, particularly in Buenos Aires. In the comic character's honor, a small sculpture of Mafalda sitting on a park bench was placed outside of San Telmo, the same neighborhood where she lives.
Condorito
Condorito (Little Condor in Spanish) is a Chilean comic strip about an anthropomorphic Condor living in a little fictional Chilean town ( Pellotillehue) the idea is for him to represent the Chilean people by René Ríos. The character is rather irresponsible and is known to enjoy a night on the town partying, but is kind, savvy and logical with his friends and loved ones. The comic started in 1949 as part of the first issue of "Okey" (an anthology comics magazine published weekly) in one-page stories. In 1955, a mix of Condorito's adventures was then published in the form of an independent comic book.
We suggest Go comics, the Spanish bookshop online, the international children's library and amazon Kindle for accessing these stories, it is also worth checking out each comic's website to find out more.
Books for intermediate and advanced Spanish readers
Manolito Gafotas
A 1994 children's novel by Elvira Lindo and illustrated by Emilio Urberuaga. It is a series about the adventures of a kid growing up in Carabanchel and is inspired by two movies one in 1999 and one in 2004 and a TV series. The story has a poignant and humorous undertone.
Como Agua Para Chocolate
(Like Water For Chocolate is an idiom for passion): the novel is by Laura Esquivel and it is a work of magic realism. The novel tells the story of a young girl (called Tita) who longs for her lover Pedro and he longs for her but they are never allowed to be together because of her sadistic mother's ridiculous family tradition that she must look after her until the day she dies, so Pedro marries her sister, much to Tita's dismay. She is never allowed to marry. Her mother returns as a ghost to haunt her every time she and Pedro try to sneak away together. Tita expresses her love for Pedro through the food she cooks for the family, her tears making everyone cry when they eat her food.
La Casa de Bernada Alba
(The House of Bernada Alba): a play about a woman who lives in the villages of Spain by poet, dramatist and director Frederico García Lorca. The themes covered are inheritance, violence sexual repression experienced by three generations of women in rural Spain. The story takes place in a boiling hot summer in 1936. Oppression is the main theme of the play, Bernada mourns her second husband for eight years and insists her entire family uphold the tradition and do the same. Bernada has five daughters aged 20 and 39 who she rigidly controls and forbids them from entering into a relationship.
We hope the sources listed above have helped you in your language learning journey and have inspired you to think outside of the box in terms of practising Spanish reading sources for beginners, intermediates and advanced learners!
Author: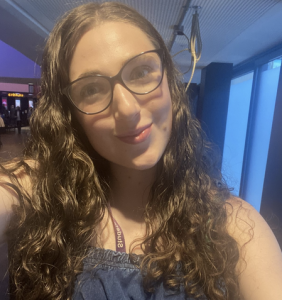 India Campbell-Hall is a current part-time masters student studying MA Languages, Culture and Translation and did her undergraduate degree in BA (Hons) Spanish, French and Mandarin Chinese. She has studied and worked abroad and completed cultural exchanges in six different countries: Costa Rica, China, France, the US, Italy and Spain. India is passionate about learning about different cultures, perspectives, loves international food, music and film and learning something new.