Learn to Read Spanish with These Apps
27/10/22
Whether you are a beginner or advanced, reading is a great way to improve your Spanish, use your Spanish skills every day, and learn more about current events, history, and culture in the Spanish speaking world. While there are many apps available to help you learn to read Spanish, finding the right one can mean the difference between early frustration or building a lasting habit.
Benefits of Learning to Read Spanish
Reading is a fundamental part of learning Spanish and a great way of taking advantage of your Spanish skills at any level.
Exposure to New Vocabulary
Let's face it. The ugly truth of language learning is that without broad vocabulary, it will become difficult to reach your language learning goals of communicating in Spanish while traveling, watching Spanish movies, or reading Don Quijote.
Reading offers a painless way for being exposed to a breadth of new vocabulary relevant to the topics you are interested in without having to look for topic specific vocabulary lists.
The more you read on a topic, the more you come across the same words, making it easier to remember them.
One huge advantage of some Spanish reading apps is that they come with vocabulary trainers which make it easy to review new words regularly.
Learn With Natural Spanish
When looking for reading or listening material in Spanish, there is often a trade-off between the desire to learn real-life Spanish and the reality that texts will often require grammar and vocabulary beyond your level.
Luckily, some of the best Spanish reading apps provide natural language catered to various learner levels. This enables you to become comfortable with reading in Spanish without depending on classic textbook stories that will not hold your attention.
Make the Most of Your Language Skills
Say you have studied Spanish for two years already. First: Congratulations for keeping at it. But also, make sure you use your hard-earned skill in a way you enjoy!
Having fun with the language you are studying is not only important for keeping motivated, but it is also key to success.
Not every text you read in Spanish needs to be a Spanish lesson. It can simply be great entertainment in a style that you would not get in another language. Reading stories or news in Spanish is a great way of rewarding yourself for your skill and further improve in the process.
Unique Access to Original Information
In a world where everything seems just a google search away, it is easy to forget that not all information is available in English. And even if an English version exists, nuance can easily get lost in translation.
Whether you are looking for variations of authentic arepa recipes, a sense for how Venezuela's newspapers report on the country's continued inflation or tap into the sprawling forums of Spanish football rumors, reading in Spanish provides you with unique access to new information.
Ways of Using Spanish Reading Apps for Studying
There are different ways of using Spanish reading apps that can help learn Spanish on your own. Deciding how you want to use a Spanish reader app helps determine which app is best for you.
When to Look Up Words
There are generally two schools of thought on when to look up new words and grammar.
Looking up a new word when you first come across it, allows you to recognize the word again when it shows up later in the same text. Given that articles tend to repeat relevant words, this helps practice the words right away.
Looking up words as you trip over them also makes for a more satisfying reading experience as it allows you to understand each sentence before moving to the next.
The alternative is to avoid looking up words the first time you read an article. The goal here is to train yourself to understand the gist of a story without using a dictionary, as you would when listening to someone speak in Spanish. In a second step, you can go back through the story again and find the words you missed.
I find that both approaches have their merits and like to alternate between them.
Testing for Comprehension
The main point of reading in Spanish is to improve reading comprehension, and testing your understanding is a helpful tool to improve your Spanish.
For this, it is best to use Spanish reading apps that provide a quiz at the end of each article to see if you understood the text correctly.
Listening and Reading
A great way of practicing listening comprehension is to listen to a story or part of a story before you start reading it. If the story is sufficiently difficult, you are unlikely to understand everything at once but as with reading without looking up words, you train yourself to understand the essence of the story.
Many of the best Spanish reading apps allow you to listen to the text as well as reading them. It is even better if the voice reading the story is as natural as possible so that you can get used to the intricacies of the language.
Best Spanish Reading Apps
Newsdle
Newsdle is a Spanish reading app for language learners with articles categorized by topic and six difficulty levels making it easy to dive into the topics that interest you.
It is easy to translate words by clicking on them, save them, and review them together with other saved words later. In addition, Newsdle is the only Spanish reading app I have seen that provides an overview of the grammar you need for the article.
In addition to reading, you can also listen to the articles in natural Spanish and train your listening skills.
At the end of each article, Newsdle provides a quiz to review some of the words and content, making this a great way of testing for reading and listening comprehension.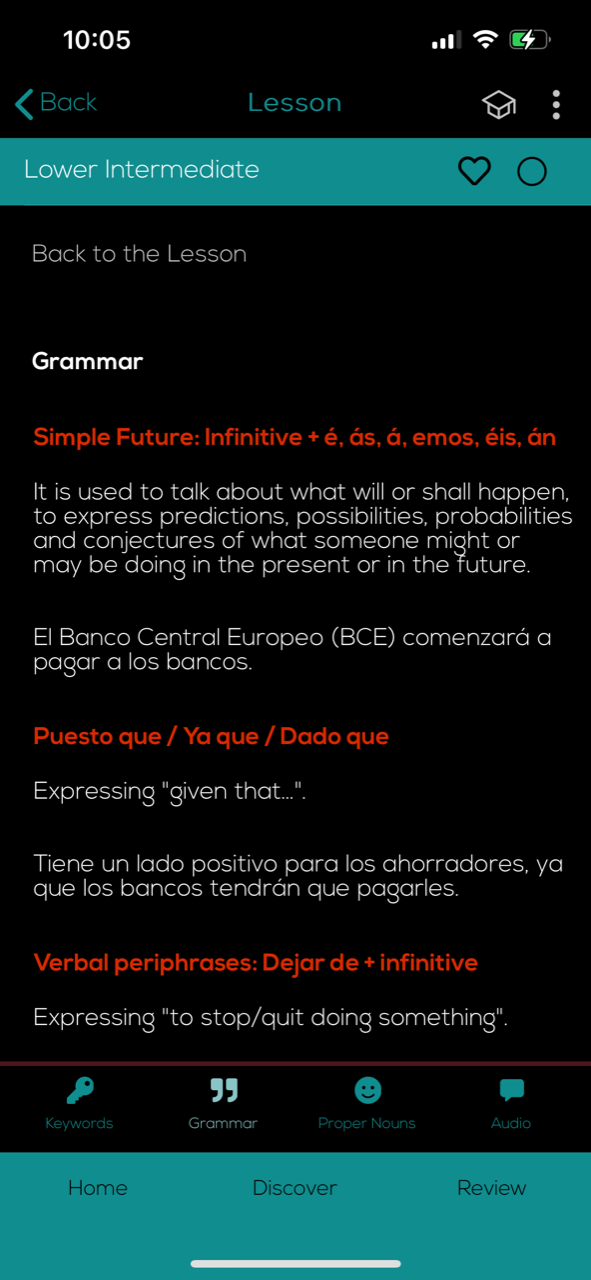 Spanish Listen and Read
Spanish Listen and Read is an app for language learners offering articles in four difficulty levels.
The app allows for both reading and listening and also provides a short quiz at the end of each article, which is a great check to see if you understood everything.
However, looking up new words is more difficult compared to other applications. The app does not contain a dictionary meaning that you need to use other apps for translations.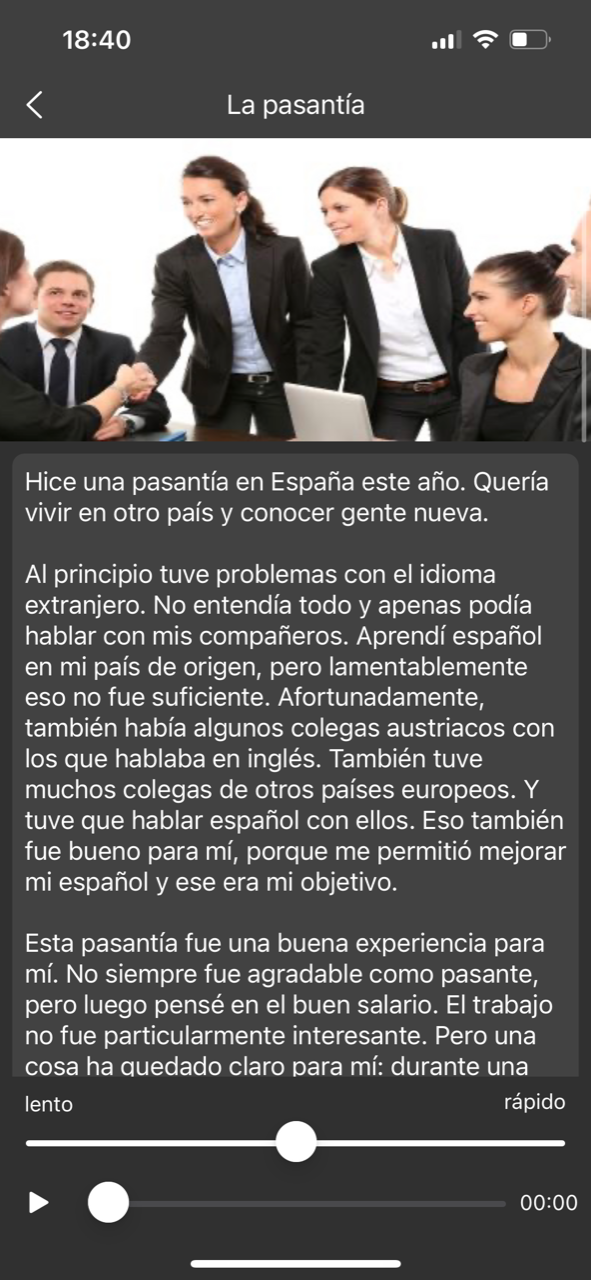 Beelinguapp
Beelinguapp offers a wide range of articles for Spanish learners on various topics, such as exploring Mexican or Spanish culture. You can choose between seeing an English sentence-by-sentence translation parallel to the Spanish text or just the Spanish version.
The app includes a dictionary, though I have found that the translation does not always correspond to the meaning in the text.
In addition to reading the text, you can also listen to it. Each article offers a few questions at the end to test comprehension.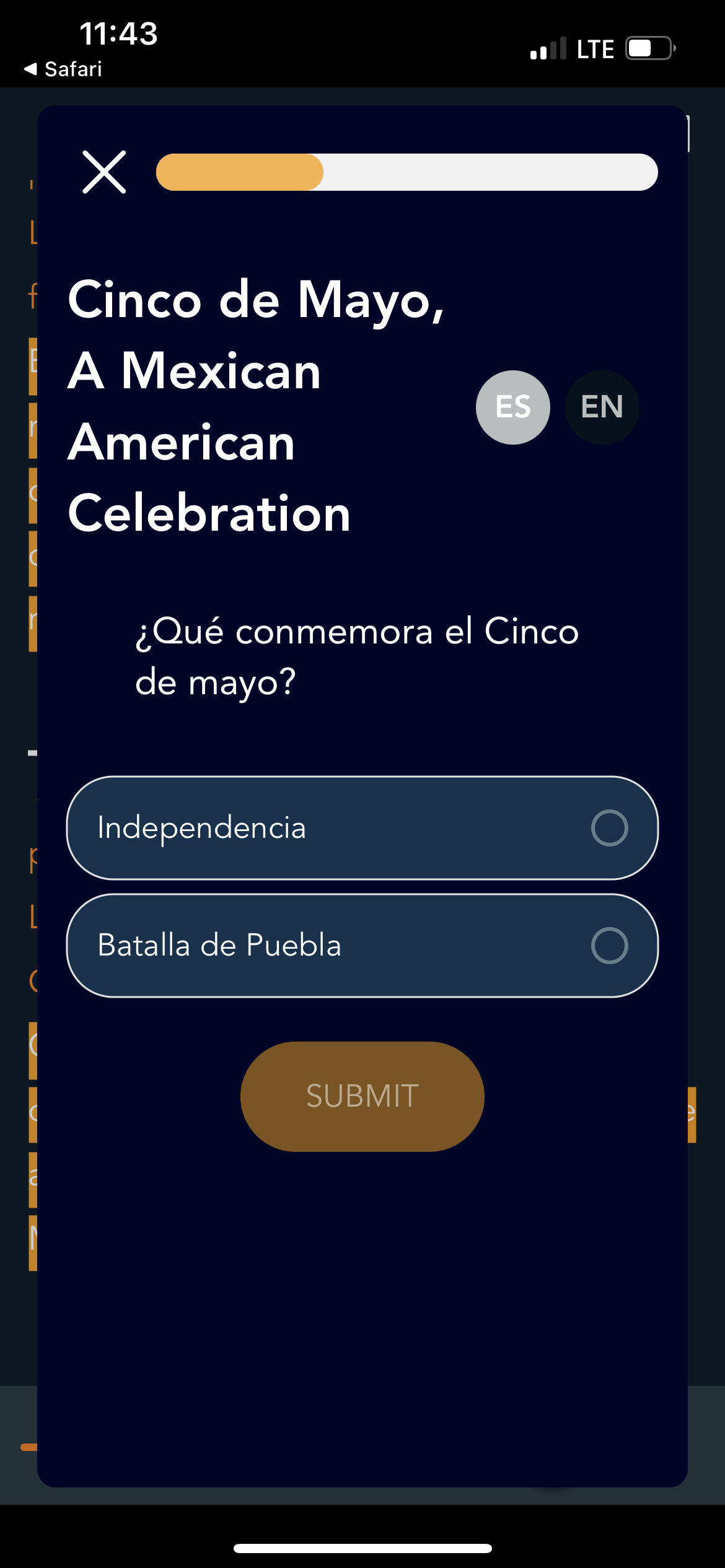 Spanish Reading & Audio Books
Spanish Reading & Audio Books offers a collection of books and audio books in Spanish, including both Spanish originals and translated classics.
The app is better suited for upper intermediate or advanced Spanish readers because it can be difficult to find books at beginner levels.
Spanish Reading & Audio Books also allows you to look up words with google translate or apple translate though it can take some getting used to.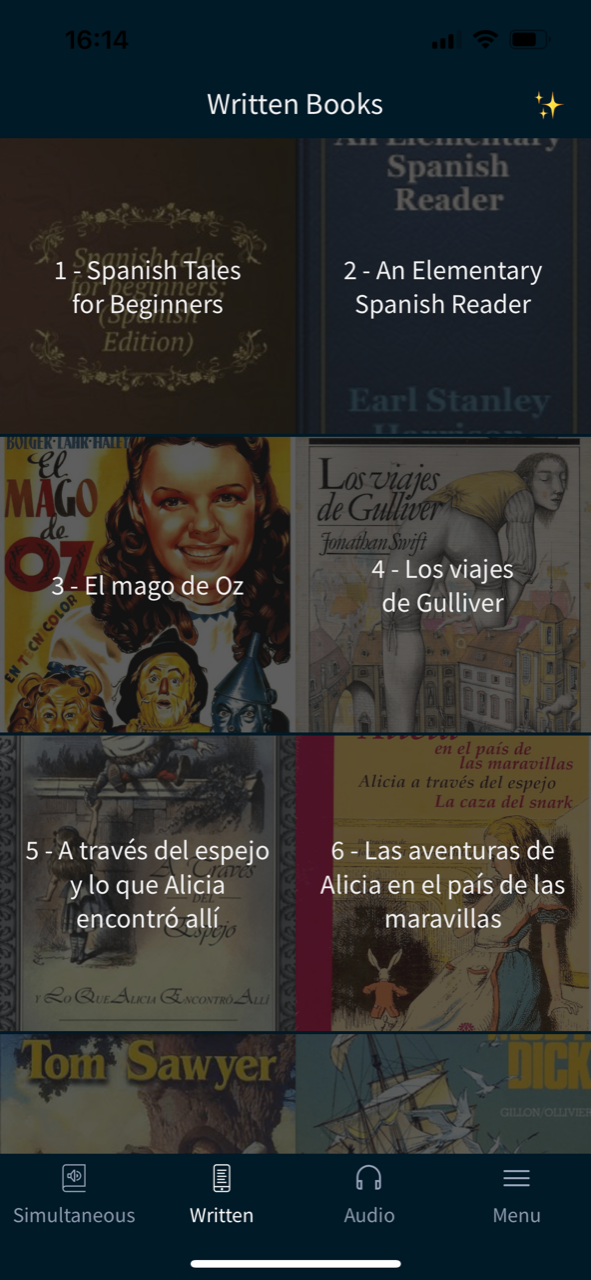 Parallel Books
Parallel Books is an app that allows you to download books in various translations, such as Alice in Wonderland in Spanish, English, Italian, and German.
As you read the Spanish version, you can click on a paragraph and see the translation in the other languages.
Offering paragraph translations rather than word-for-word translations, the app offers a good way of ensuring that you understand the gist of the story. However, it is less helpful for get the translation of an individual word.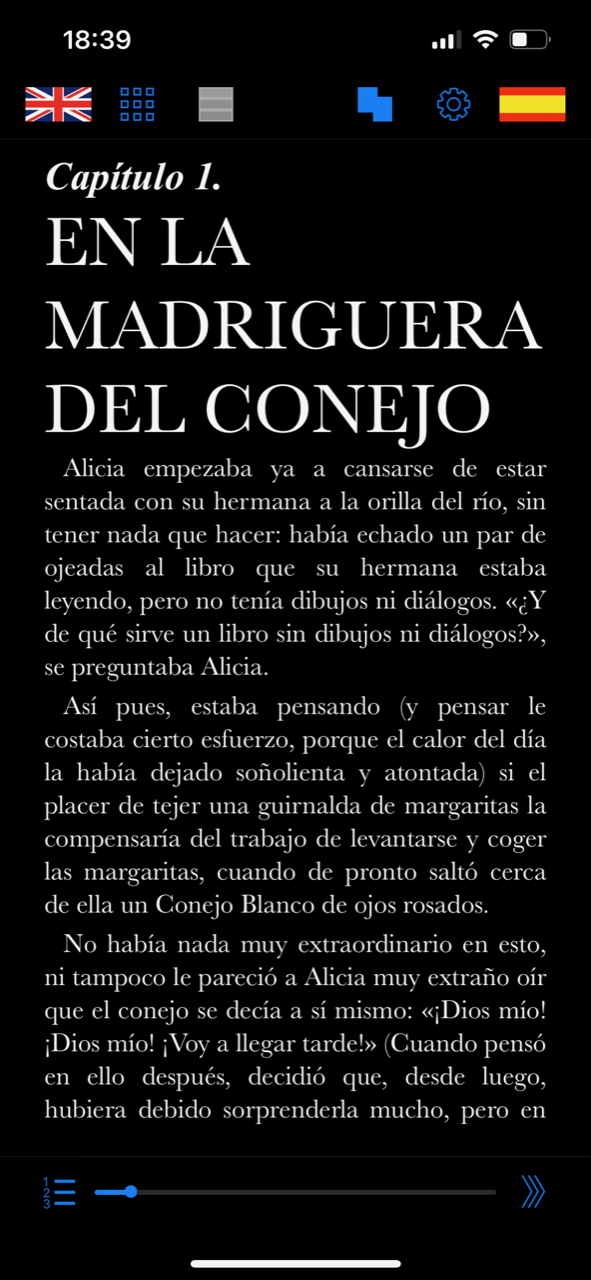 LingQ
LingQ is one of the more comprehensive Spanish reading apps for language learners out there. The app offers guided courses and mini stories at six proficiency levels both for listening and reading.
It is easy to translate words by clicking on them and save them into the integrated vocabulary trainer.
LingQ has an interesting feature that shows you how many of the words in a text are new words, words you have already encountered, or words that you saved. This is a helpful feature if you want to know how difficult a text is likely to be for you.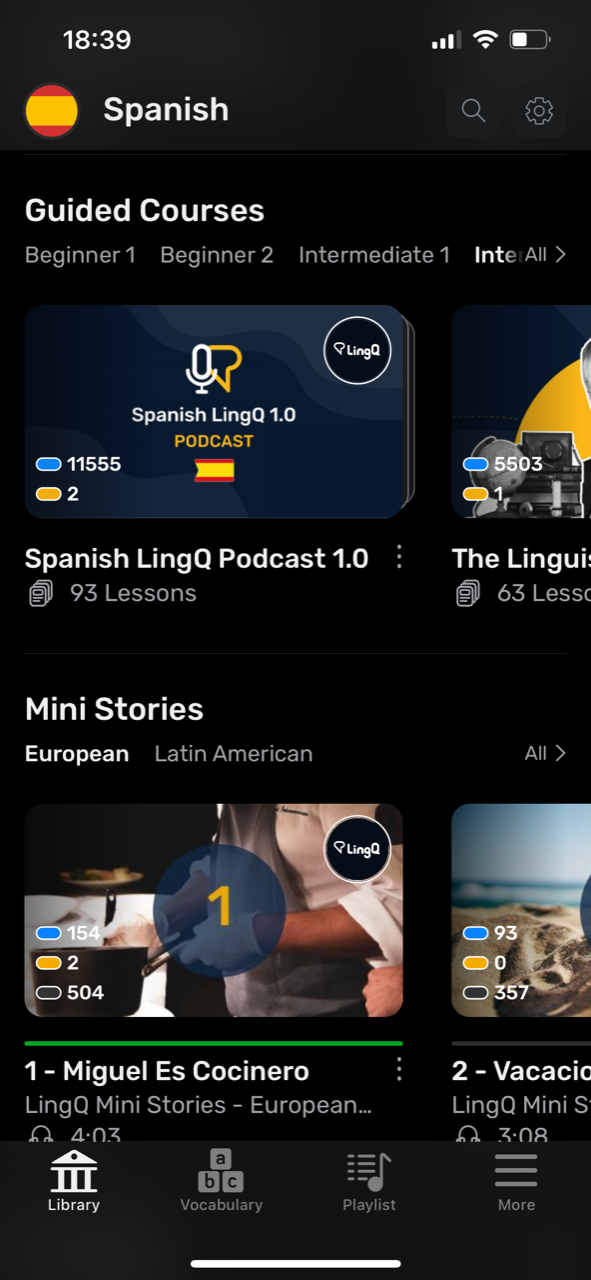 Read and Learn
Read and Learn has a large collection of e-books in Spanish, both Spanish language originals and translated works. Using the app can take a bit of getting used to but it offers a great way to access free e-books in Spanish.
The app makes it easy to translate individual words and to save them for later review.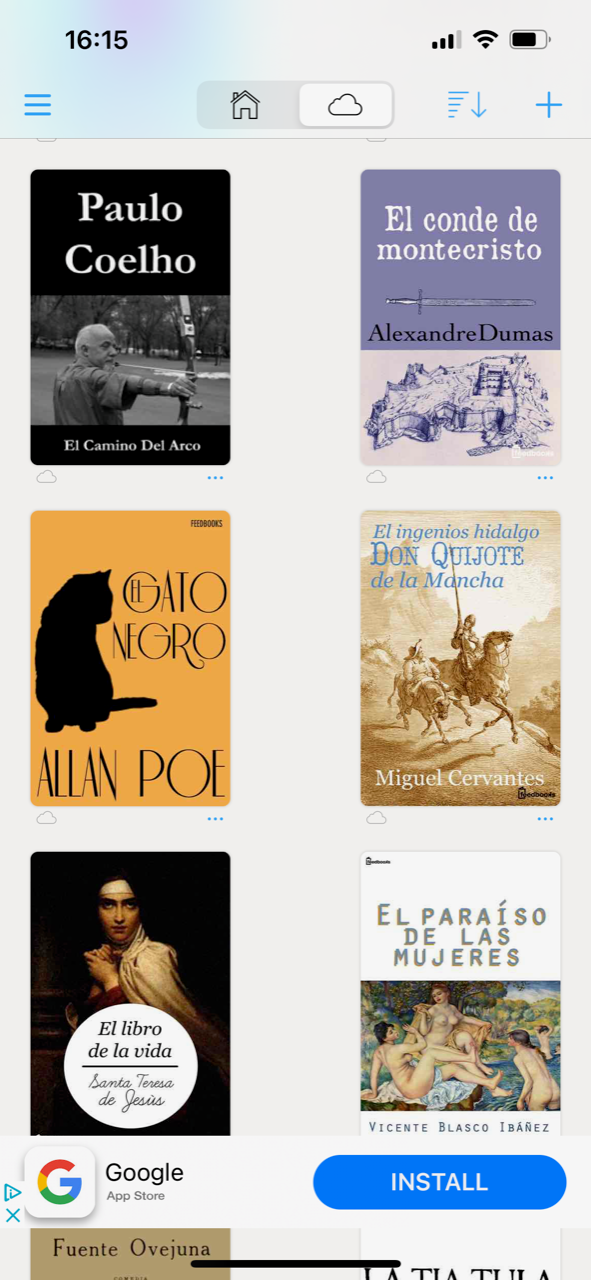 El Mundo – Diario online
El Mundo is a Spanish daily newspaper and, as described here, reading newspapers is a great way of learning Spanish.
Many of the articles are short, making them a great target for studying. Unfortunately, the app does not contain translations, but online dictionaries or apple's translate can fill that gap.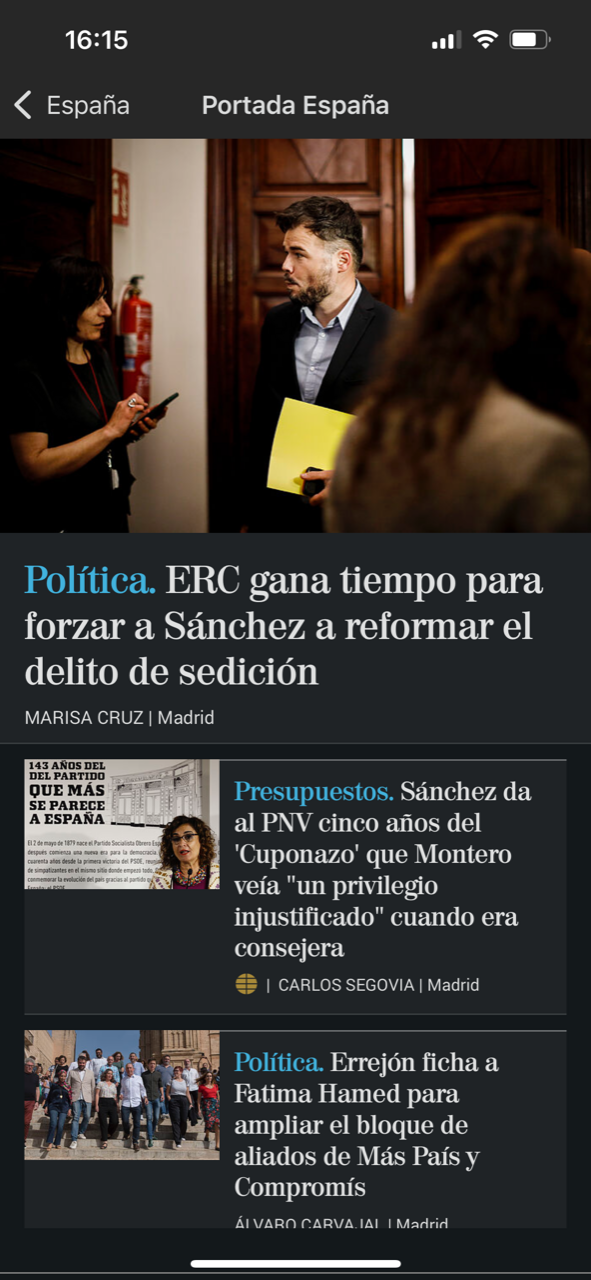 Using Books and E-books to Learn to Read Spanish
With all the apps out there, it is easy to forget how nice it is to hold a proper book in your hands. Thanks to online shops, it is easier than ever to find Spanish language books for delivery.
While looking up words may not be as easy, physical books make up for it by giving a rare break from our daily screen time.
If you do not want to lose the ease of looking up words by the tap of your finger, e-book readers can be a great solution. The kindle, for example, includes a Spanish dictionary and can save words you look up for later review.
Summary
Reading is a great way of making the most of your Spanish skills allowing you to broaden your horizon and your vocabulary. Using Spanish this way helps you stay motivated, realize how far you have come in your studies, and provides a more relaxing way of studying. For more resources for Spanish reading, consider this article.
Author
Kolja Johannsen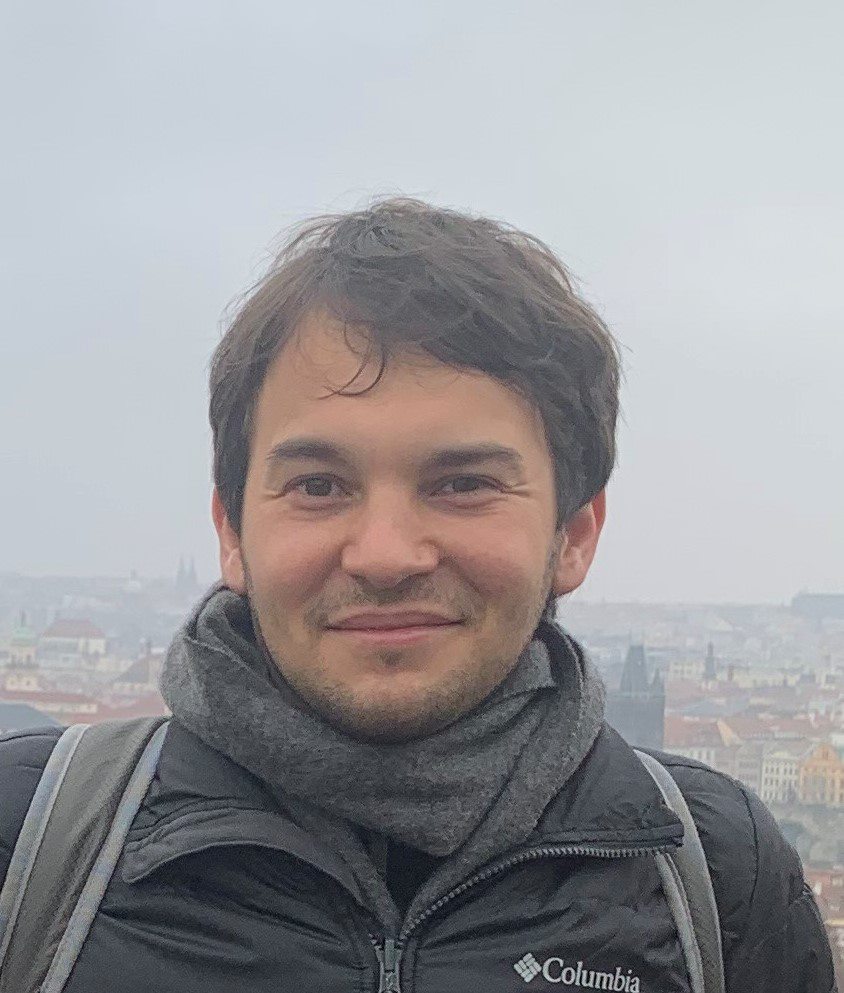 After limited success learning languages in the German school system, Kolja discovered his passion for languages as a teenager during an exchange in Argentina. Since then, language learning has been a constant in his life including minors in Spanish and Portuguese when studying international economics at the University of Tübingen in Germany. Over the years, Kolja has experimented with countless language learning methods, from high school, university, and language school classes to in-person and online tutors, exchanges, apps, and textbooks. Beyond his passion for languages, Kolja has a deep interest in history and cultures having lived in Brazil, Argentina, Spain, Sweden, the UK, USA, and Belgium. Following a PhD in Finance in the UK, he currently lives in the United States working in Data Science and studying Mandarin Chinese.