Why Should I Learn Spanish? Reasons to Learn One of The World's Most Spoken Languages
15/11/22
Why is it important to learn Spanish? This question is extremely important as motivation is the key to thrive in every language we learn.
Here's a list of some of the reasons to learn Spanish:
Spanish is one of the most popular languages in the world (and not only in Latin America or Spain!)

Spanish will make your travels more enjoyable

Spanish will introduce you to

new cultures and deeper friendships

Spanish can b

oost up your CV

Spanish might help you

find new job opportunities

Self-development is as important as all other points :)



Reason #1: Spanish is one of the most popular languages in the world
Spanish is the fourth language that most nations list as either their native language or one of their official languages, after English, French, and Arabic.
Just to give you an idea of the number of people speaking Spanish as their native or official second language, here's the list of 21 Spanish-speaking countries:
Mexico

:

127.5

million

Colombia

:

51.87

million

S

pain

:

47.56

million

Argentina

:

45.5

million

Peru

:

34

million

Venezuela

:

28.3

million

Chile

:

19.6

million

Ecuador

:

18

million

Guatemala

:

17.84

million

Bolivia

:

12.2

million

Dominican Republic

:

11.22

million

Cuba

:

11.21

million

Honduras

:

10.43

million

Nicaragua

:

6.94

million

Paraguay

:

6.78

million

El Salvador

:

6.33

million

Costa Rica

:

5.18

million

Panama

:

4.4

million

Uruguay

:

3.42

million

Puerto Rico

:

3.25

million

Equatorial Guinea

:

1.67

million



By looking at these numbers, it is clear to understand why Spanish is one of the most spoken languages in the world and, what's more, it is not just spoken in Latin America or Spain!
In fact, in addition to these 21 countries, Spanish is rapidly growing or is already widely spoken in the United States, Europe, South-East Asia and other regions of the world.
Reason #2: Unlock new travelling destinations in Spain and Latin America
Learning Spanish as a second language might make travelling easier if you're going to a Spanish-speaking nation or region. When travelling, you may utilise your language abilities to get about new places, fit into new cultural norms more readily. Travelling more easily may help you enjoy the fresh experiences you discover when travelling and lessen the stress brought on by missing out on some amazing event or scenic spots.
Reason #3: Go local with Spanish
If the fact that learning Spanish makes travelling easier did not convince you, have you ever thought that being able to interact in the local language makes travelling much more convenient?
Think about it.
Let's say you're planning a trip to South America. There will always be someone speaking Spanish everywhere you go!
Using Spanish will enrich your travel experiences. Learning the local language will give you priority as a tourist and might actually even let people forget you are a tourist! Native Spanish speakers like it when visitors learn to speak Spanish since it demonstrates respect for the host nation.
Reason #4: Enjoy Spanish cultural diversity
Learning Spanish may expose you to new practices, habits and linguistic traits.
Language and culture both play key roles in society influencing how humans feel and act on issues that are dear to them. By studying and mastering Spanish, you will be introduced to a variety of cultures thereby increasing your sensitivity as well as appreciation for various nations and civilizations because you understand individuals and acknowledge that everyone has a different perspective on life work and culture you will undoubtedly develop more empathy.
Reason #5: Watch Spanish films and read books without filters
Spanish literature, cinema, and culture are all intriguing.
You will have access to a variety of dynamic, attractive, and historically significant cultures if you study Spanish.
You'll gain direct knowledge about famous Spaniards like Miguel de Cervantes, or Latin Americans representatives such as Frida Kahlo (Mexico) and Pablo Neruda (Chile). Spanish-speaking artists have produced many of the most well-known works of art in the contemporary era, such as films directed by the Spanish film-maker Pedro Almodóvar or the Mexican Guillermo del Toro which can be easily found on Netflix.
Curious to know the best movies to learn Spanish on Netflix? We've got you covered, read here!
Reason #6: Make new international friends
You may meet new people as you learn Spanish while going about your regular life, holiday, or job. Making new friends is the most efficient way to learn Spanish, which is one of the languages with the fastest global growth. When you get lost in a new place or are invited to the hottest party, knowing Spanish could come in handy. It will be possible for you to build ties with so many new individuals that it would be impossible to do it otherwise. You'll actively join the conversation rather than just observe.
Reason #7: Establish new business relationships
If you have the linguistic skill to connect and interact with new people over a similar passion such as Spanish, it may be simpler to form more lasting ties in both your life and career. Increasing your network can help you locate new employment opportunities, acquire recommendations from colleagues or clients and stay current on industry news and trends. If you have a broad professional network you may have access to more opportunities than ever before and form long-lasting friendships throughout your career.
Reason #8: Spanish will boost your CV
Why is Spanish important in the job market?
You might be able to get the job of your dreams thanks to Spanish
As the world grows more interconnected, job searchers, both the low- and high-skilled ones, are becoming increasingly bilingual. As a result, competition is heating up. Employers, on the other hand, are increasingly favouring individuals who are fluent in Spanish. Consider the abilities you'll need to excel in your chosen career.
Finding unconventional job opportunities
Finding unexpected work opportunities can be aided by studying Spanish as a second language, something you would not be able to accomplish otherwise. Some positions, which may have specific job obligations, may only be applied for by multilingual persons. Working as an interpreter, for example, would allow you to travel the world and translate spoken languages for governmental bodies, business enterprises, or private individuals. Learning a second language may allow you to increase your income because some of these professions pay handsomely for these services. Some jobs may also pay for your travel fees, allowing you to see the world.
Stand out from other job applicants
To stand out from other job seekers, learning Spanish is one of the most crucial reasons to do so. You could land better jobs and become a sought-after hiring candidate for numerous businesses if you up your competitiveness in the job search process. If you're the only applicant who knows a second language, you could provide the value an employer is looking for. Employers often look for applicants who can give the most to the organisation. A more competitive skill set can help you get greater pay, better employment contracts, or even the ability to establish your own compensation.
Adding to your professional skill set will help you acquire more job offers and make a good impression on prospective employers. Learning a second language, such as Spanish, may be a marketable talent that demonstrates your capacity for learning, self-discipline to master a topic, and flexibility in different situations. Future employers that normally look for job seekers who have at least one of those three features may find these qualities appealing. Learning, self-discipline, and flexibility may serve as the cornerstone on which to develop further job abilities and are applicable to virtually every profession.
Did you know that Spanish is the second highest paying foreign language job? Find out more here!
Reason #9: Train your brain
One of the reasons why learning Spanish is important is that it can boost cognitive function.
It is true that studying Spanish requires a lot of effort, practise as well as devotion, the learning process increases attention spans and strengthens working memory. These talents may be applied to various facets of life. It has been claimed that studying a new language makes you psychologically and mentally stronger.
Reason #10: Get an additional perspective
Why is learning Spanish important?
Speaking a second language, according to research undertaken by psycho-linguists at Lancaster University in the United Kingdom, can assist personal growth by allowing the speaker and learner to think more flexibly.
It is acknowledged that speakers of various languages plan concepts in different ways, emphasise different parts within certain situations, and have distinct world-views.
This study demonstrates how one individual's choice of words may generate different viewpoints on the same incident. At the same time, it underscores the premise that languages allow speakers to see, comprehend, and express themselves in new ways.
Have you ever thought that you could be able to change perspectives depending on the language you're speaking? And this leads us to our next reason why you should learn Spanish.
Reason #11: Become a better decision-maker
Last but not least, one of the unexpected reasons to study Spanish is that it may help you develop your own inventiveness. If you were more creative, you may develop original solutions to workplace problems, innovate in your field, or come up with new ideas for increasing your revenue. Employers, who frequently depend on workers for innovation inside the firm, might find creativity to be a beneficial talent. By innovating in your field, you can become well-known, receive more employment offers, and have more clout when negotiating a raise and improved working circumstances. To enhance your creativity and broaden your professional skill set, think about studying Spanish.
So… Why should you learn Spanish?
Even though it is the world's fourth most spoken language, there are many more reasons to learn Spanish!
Studying Spanish has several advantages, ranging from cultural to professional values, as well as self improvement and career development.
From the cultural point of view, you will be able to converse more effectively with Spanish speakers both from Spain and Latin America and thus deeply understand the culture.
It can also happen that Spanish might come in handy while travelling in countries whose official language shares the same Latin roots (ex. Italian) or where Spanish is a significant (USA) or historical language (Philippines).
Considering the professional growth, the ability to communicate in Spanish adds significantly to your résumé as you will be more competitive in the workplace if you are multilingual.
Last but not least, one of the favourite reasons why to study Spanish is that it trains the cognitive functions of your brain and offers you several different perspectives from which you can resonate and make better, faster decisions.
Having said all this, don't forget the most important part of your learning process: have fun!
Author: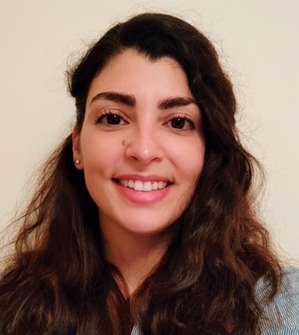 Fabia Parodi
Fascinated by foreign languages and cultures, Fabia Parodi was determined to be a polyglot since she was a child. Fluent in Italian, English, French and Spanish and competent in Mandarin Chinese, Fabia is an experienced language teacher, translator and multicultural marketing specialist.
When in class, she always make sure to include graded and authentic materials in her lessons to expose students to foreign cultures and to introduce a more natural use of the language they are learning. The two things she loves more than languages are travelling and exchanging stories with people from all over the world.